This is one of my favorite fall traditions. And this year it got even better.
Every year we pick apples at Johnson's Farm. It's a really nice farm, but a bit commercial and pricey for my liking. But we could never really find a better alternative. Until this year. I'm not sure why we didn't think of it before.
A friend of the church has a farm stand. Every year, they donate all of the peaches for our church's peace festival. On the same plot of land as all of those peach trees are all of their apple trees. Andy asked if we could go apple picking there - we'd pay for any apples we pick, of course. Not only did he say yes, he said we could pick for free! There were no crowds and no getting 'nickle and dimed' anywhere. Just our family picking apples. I loved it.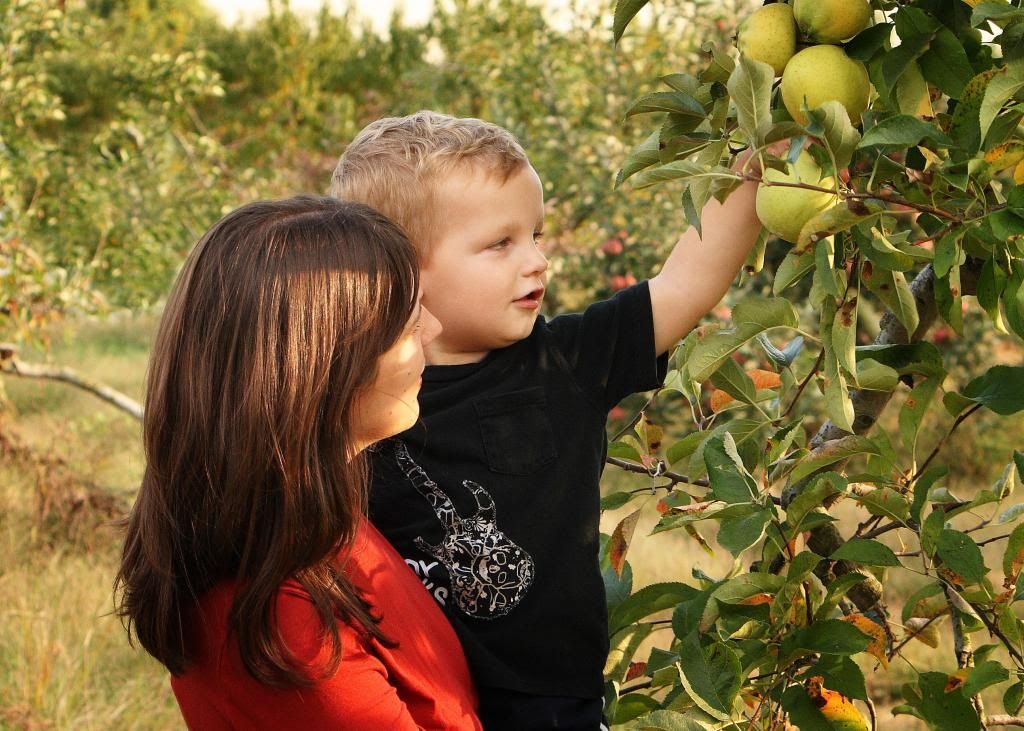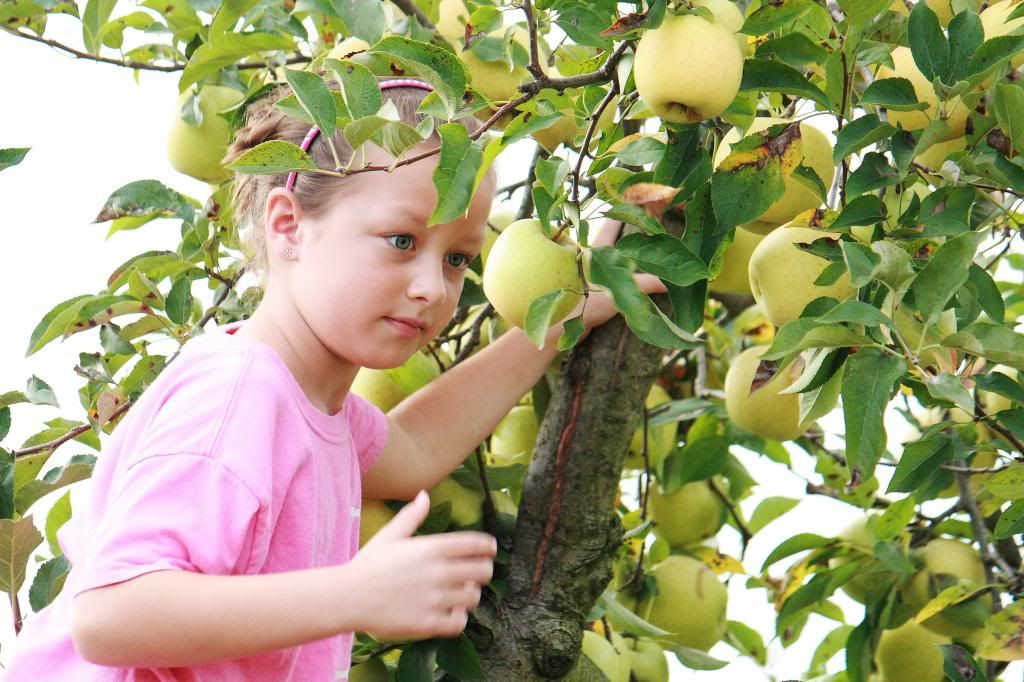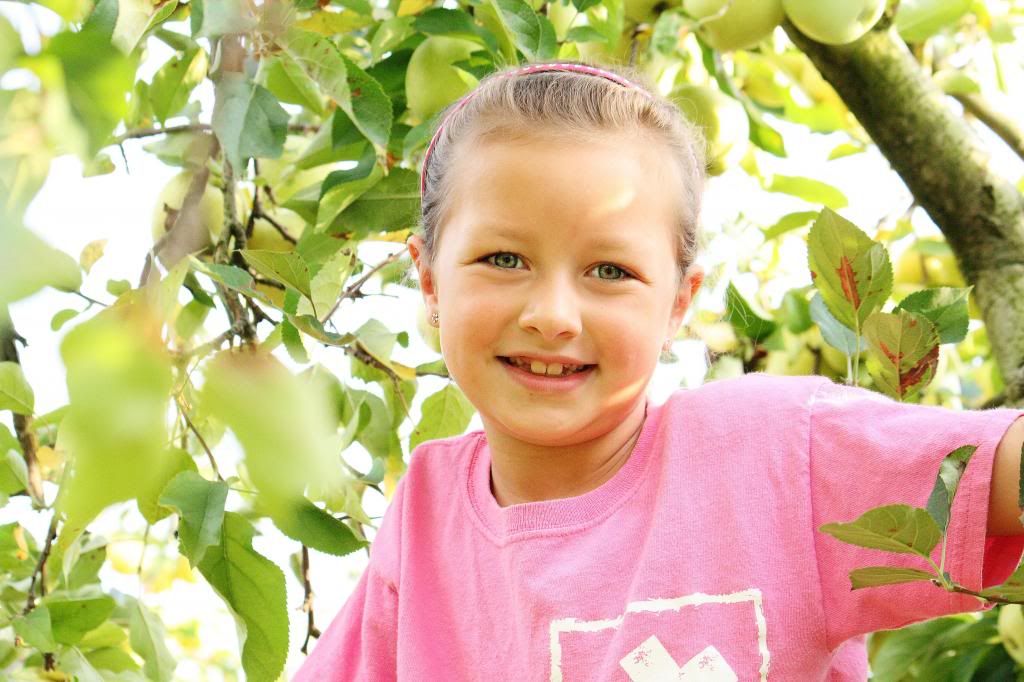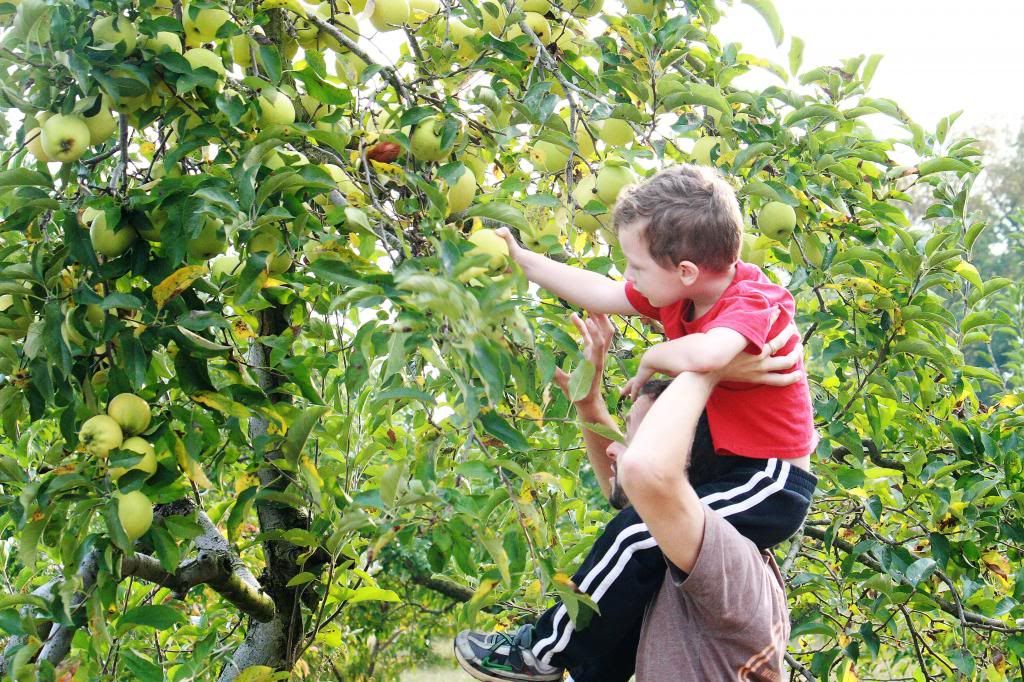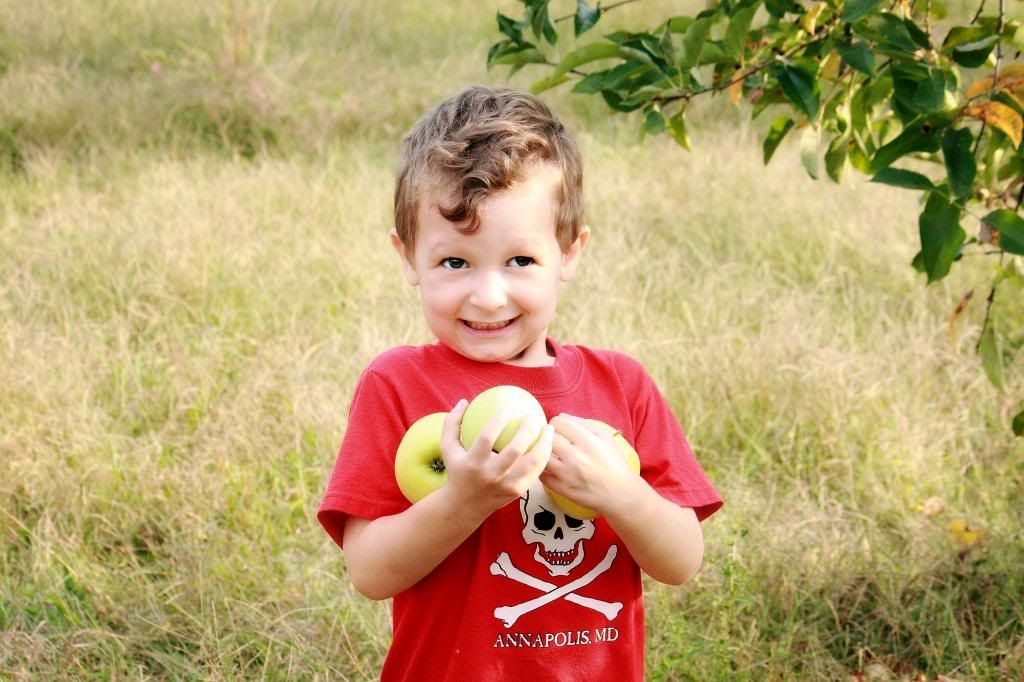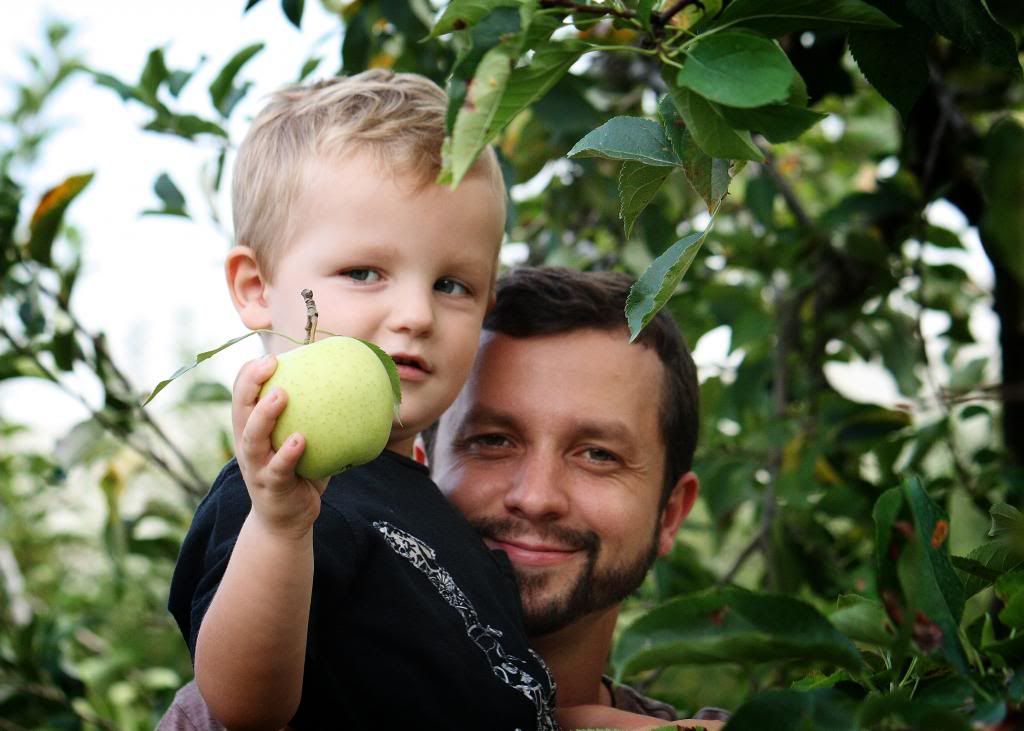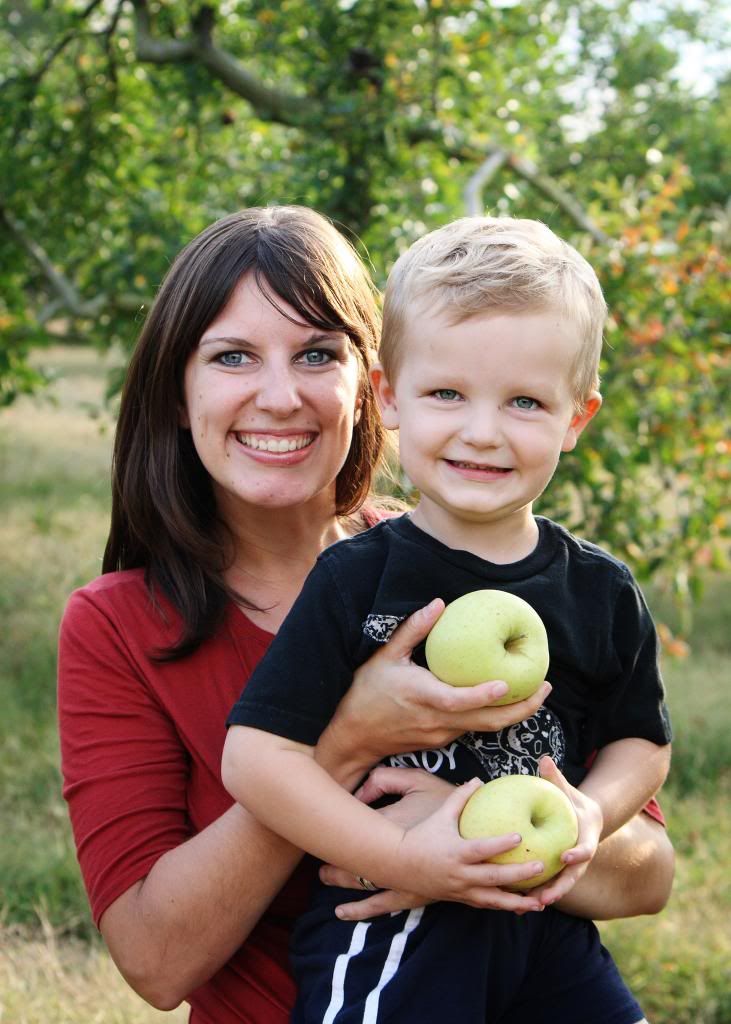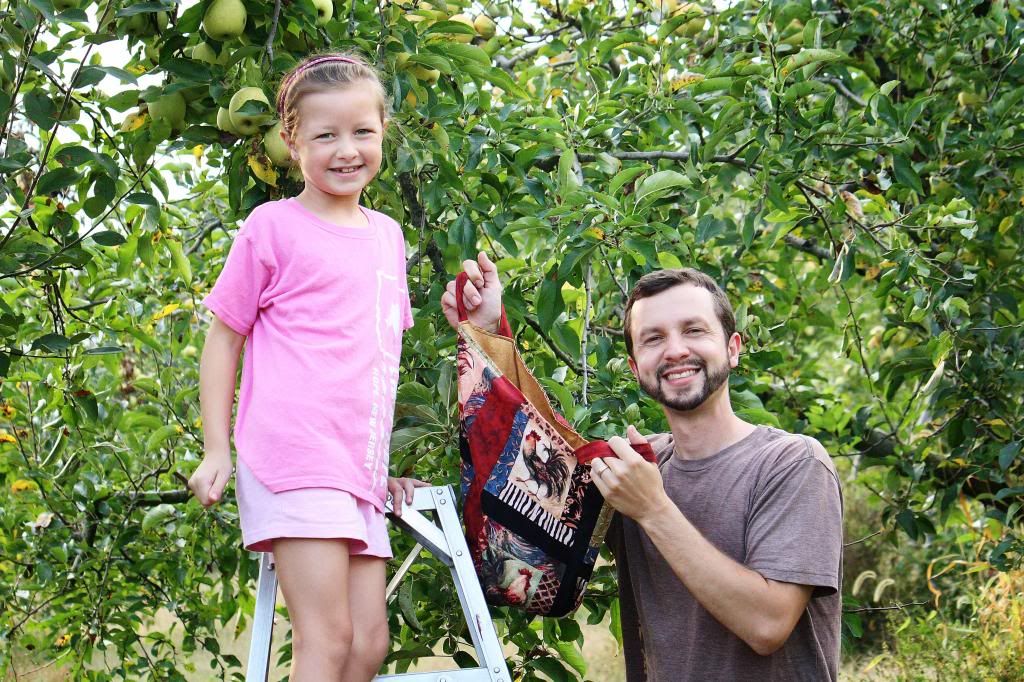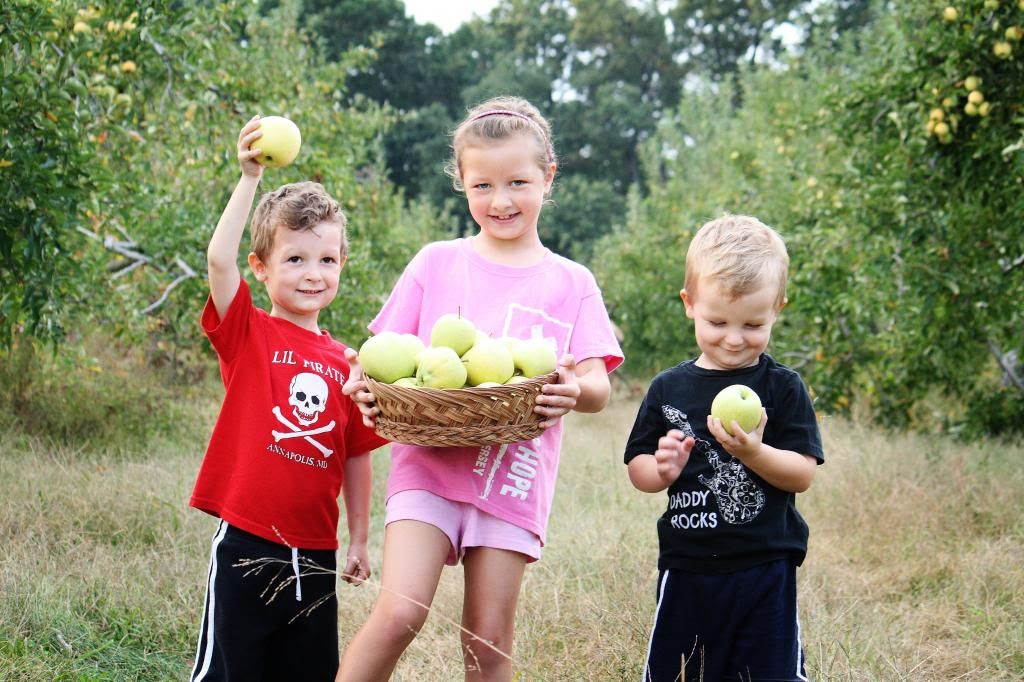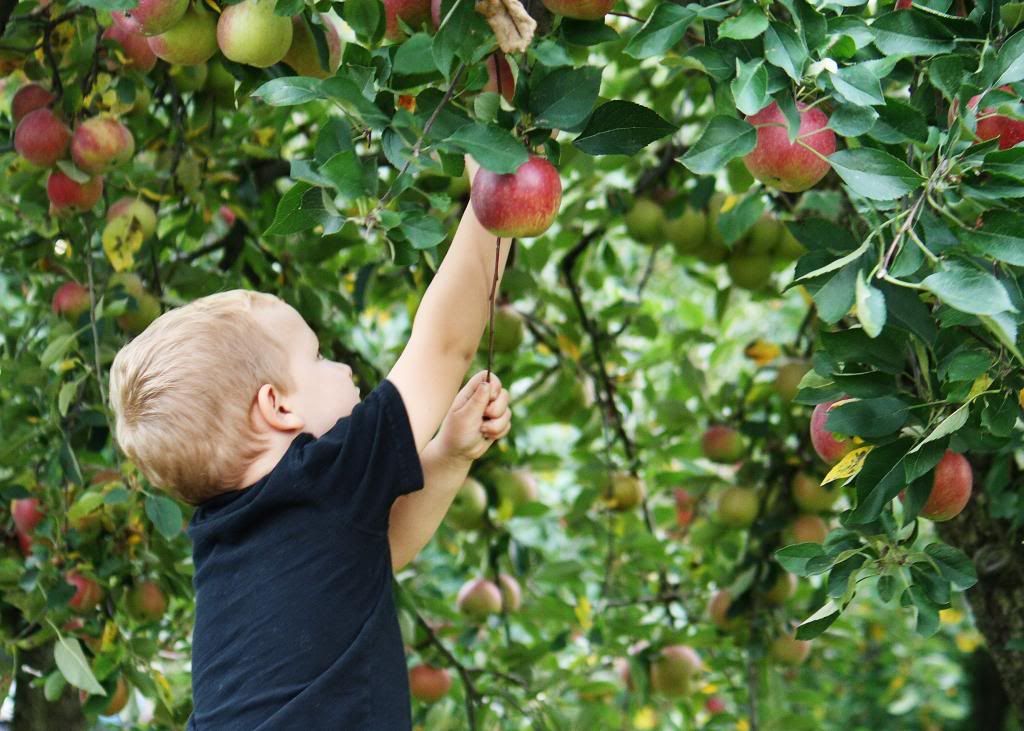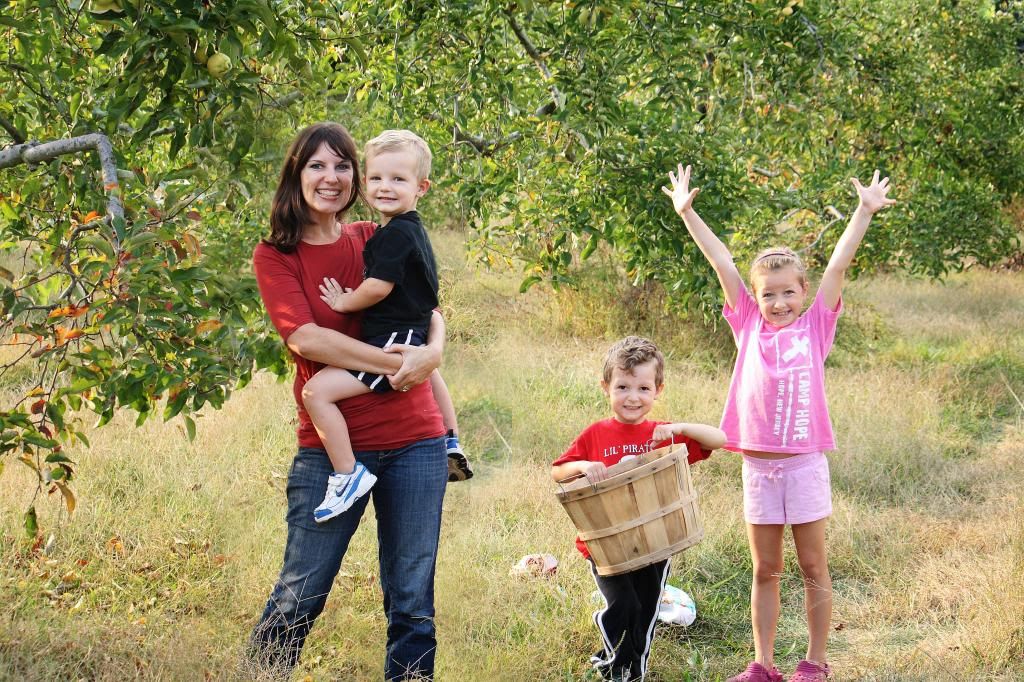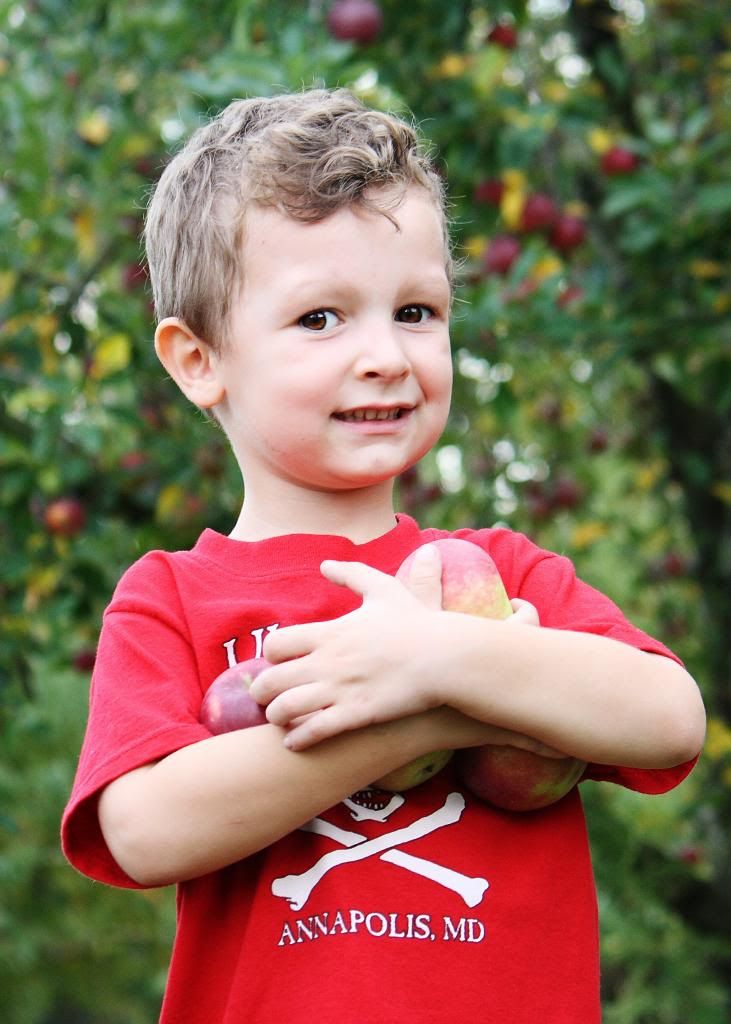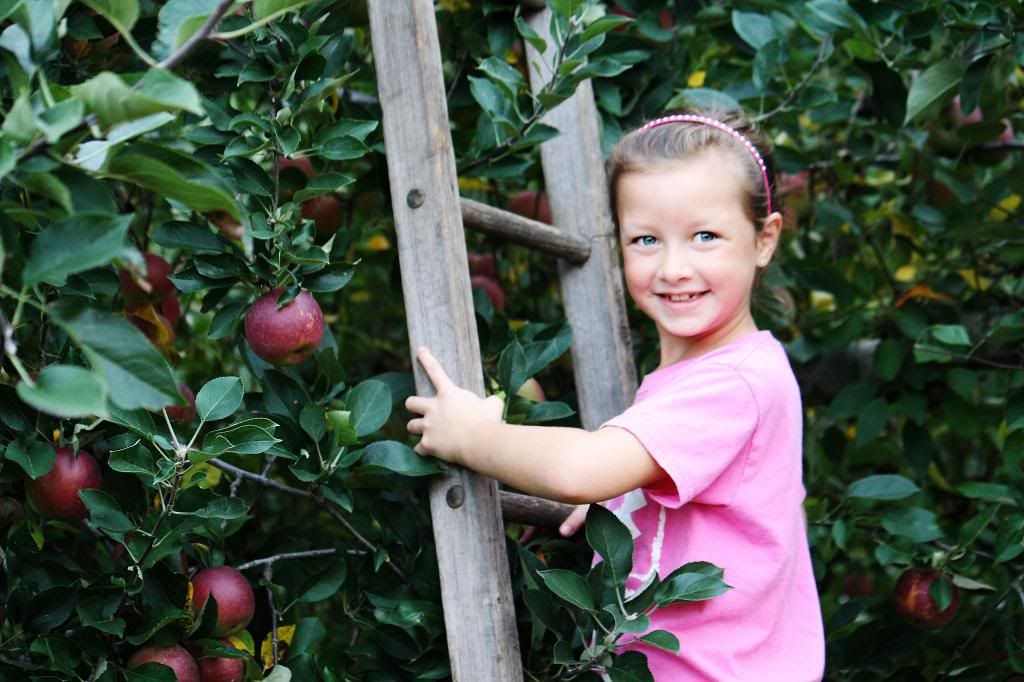 This one makes me laugh. Looks like Bella has a green mustache. Didn't realize that until looking at the photos later on.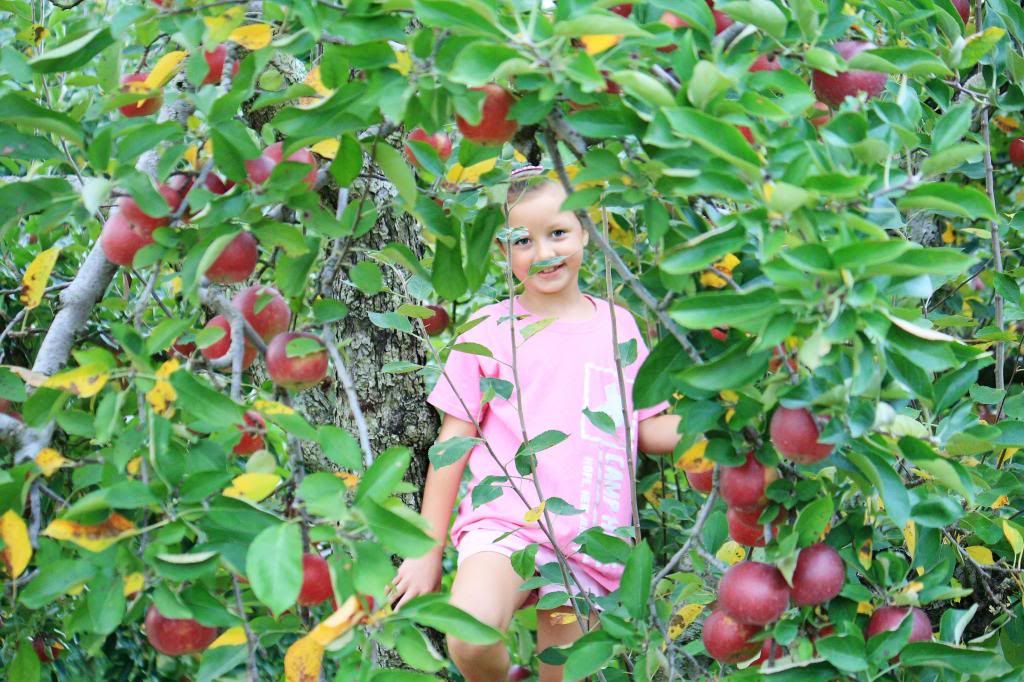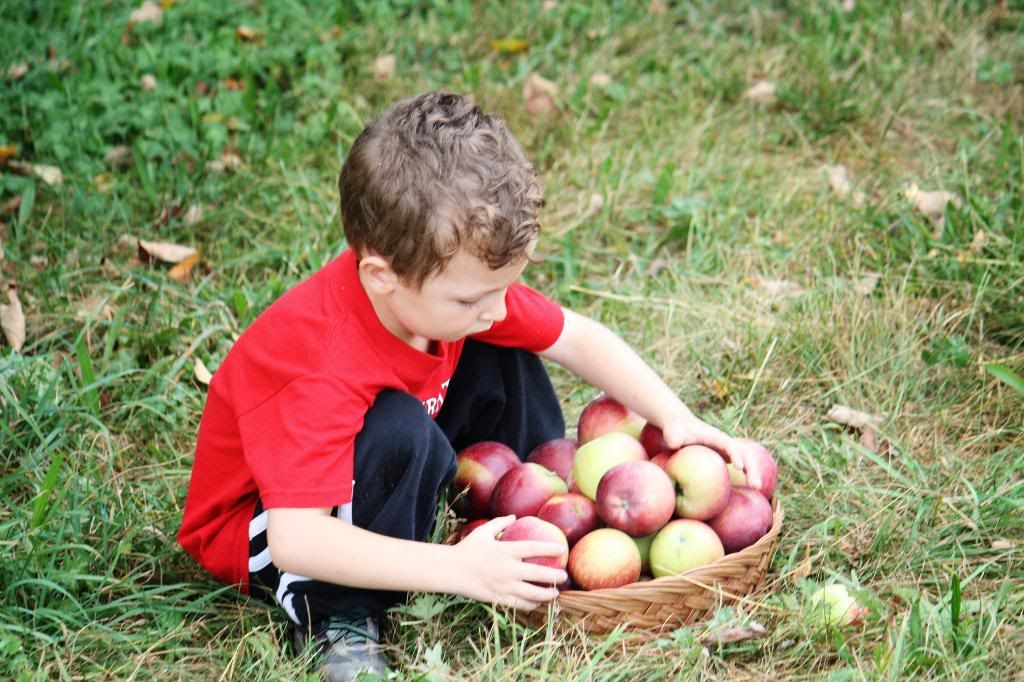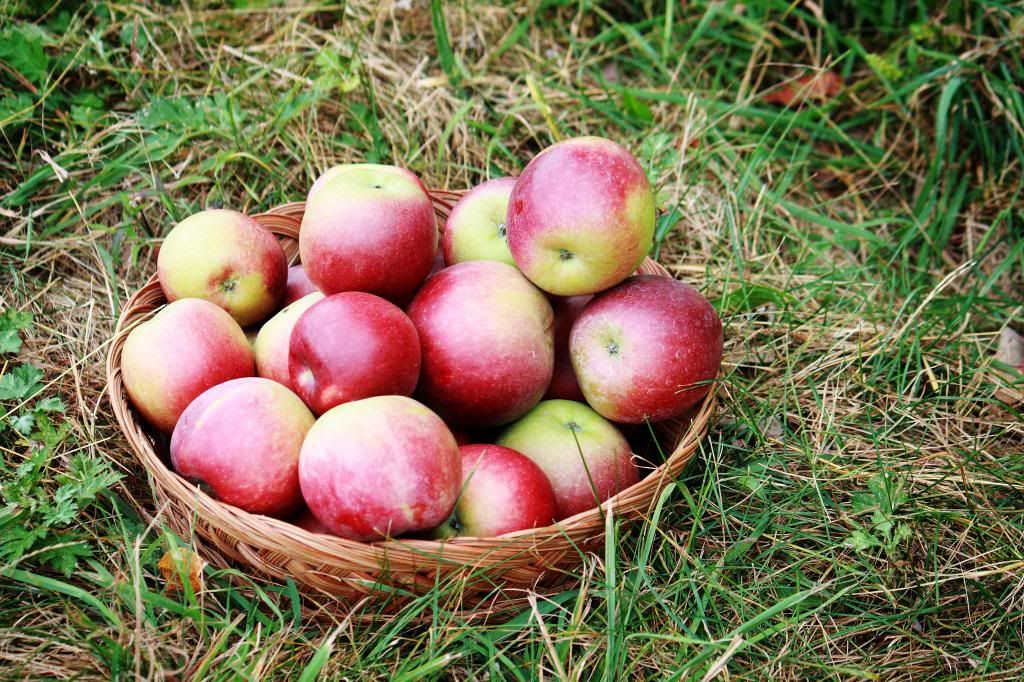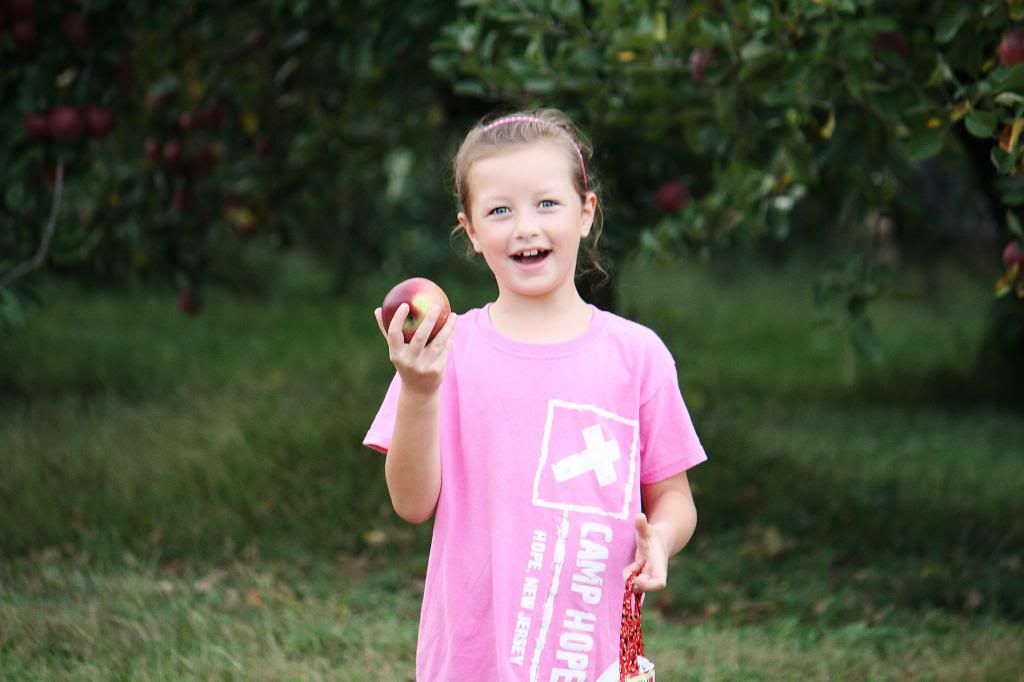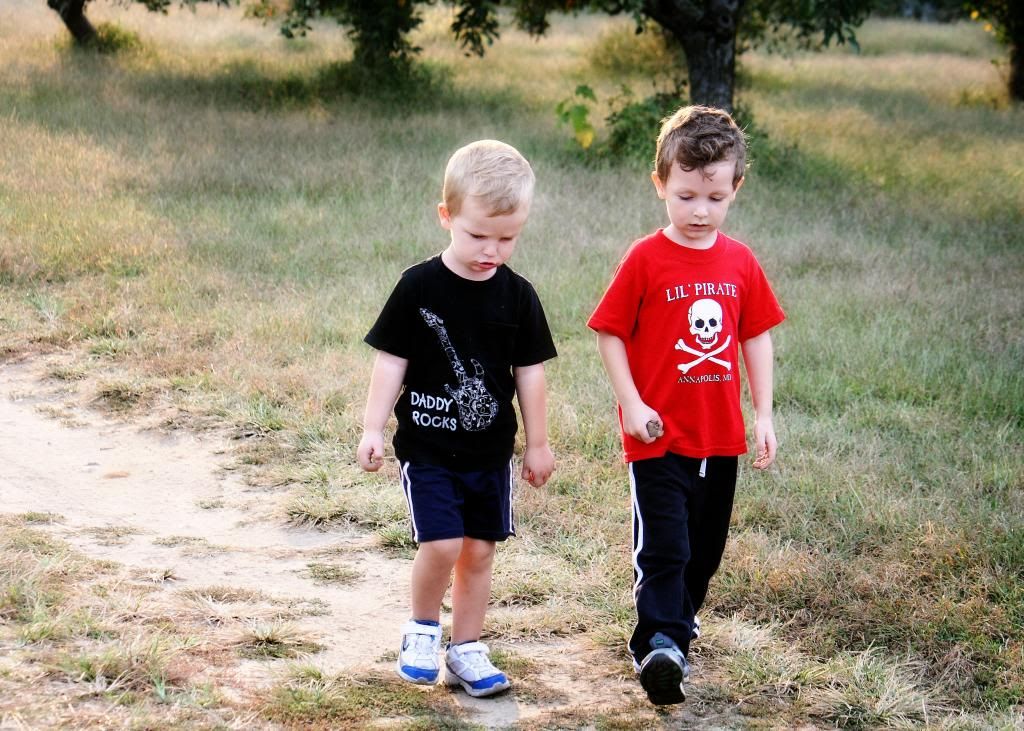 I see lots of apple pie, apple crisp, apple cake, and applesauce in our near future!