This is what Curtis's new smile looks like.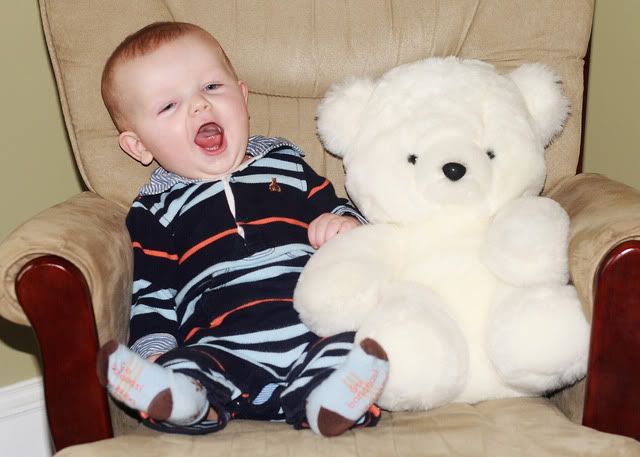 Open up wide! I can't get enough of it.
This little guy is mad-teething lately. His gums still feel gummy, but there's definitely something in the works.
I found this cute owl idea
here
and decided to make one for my little teether.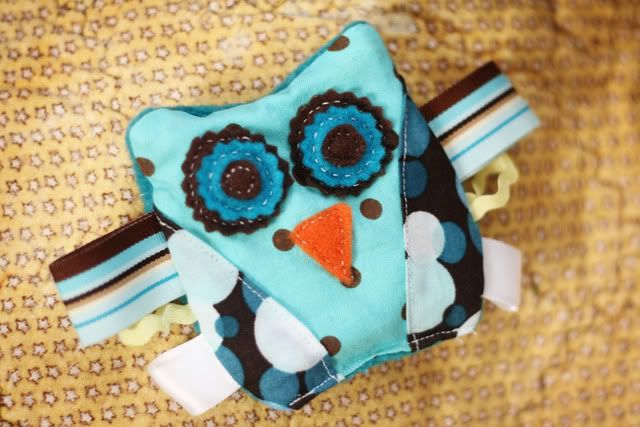 He went to town.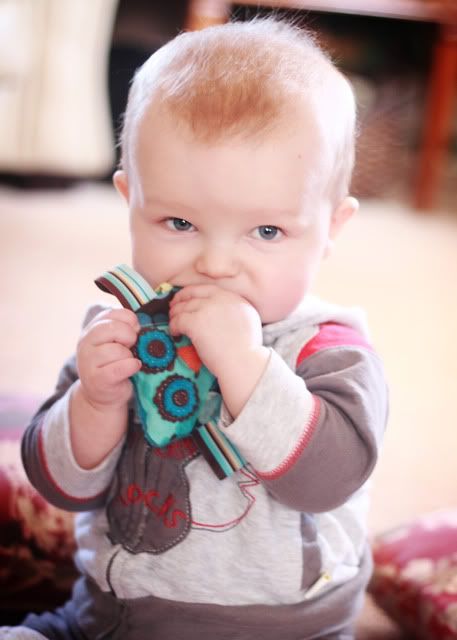 Happy eight months, sweet boy!