We can't let fall slip by without a trip to the pumpkin farm. Or, as it turned out,
two
trips to the pumpkin farm. I took the boys with their playgroup on a Thursday and we went right back to the same place three days later with our church group. We love this little farm, so going twice is quite a treat.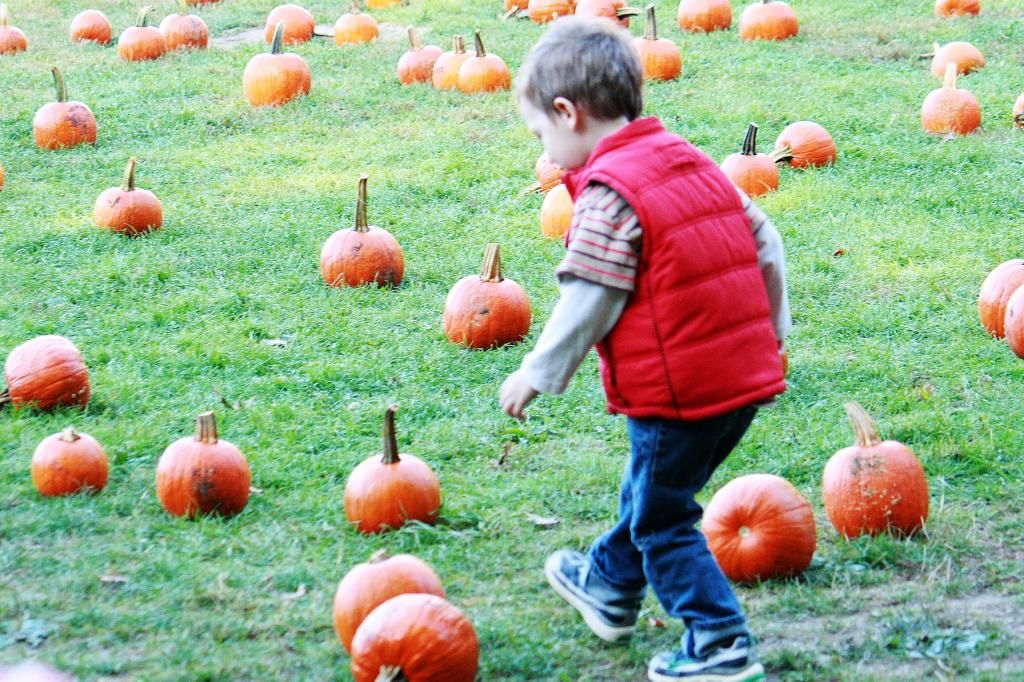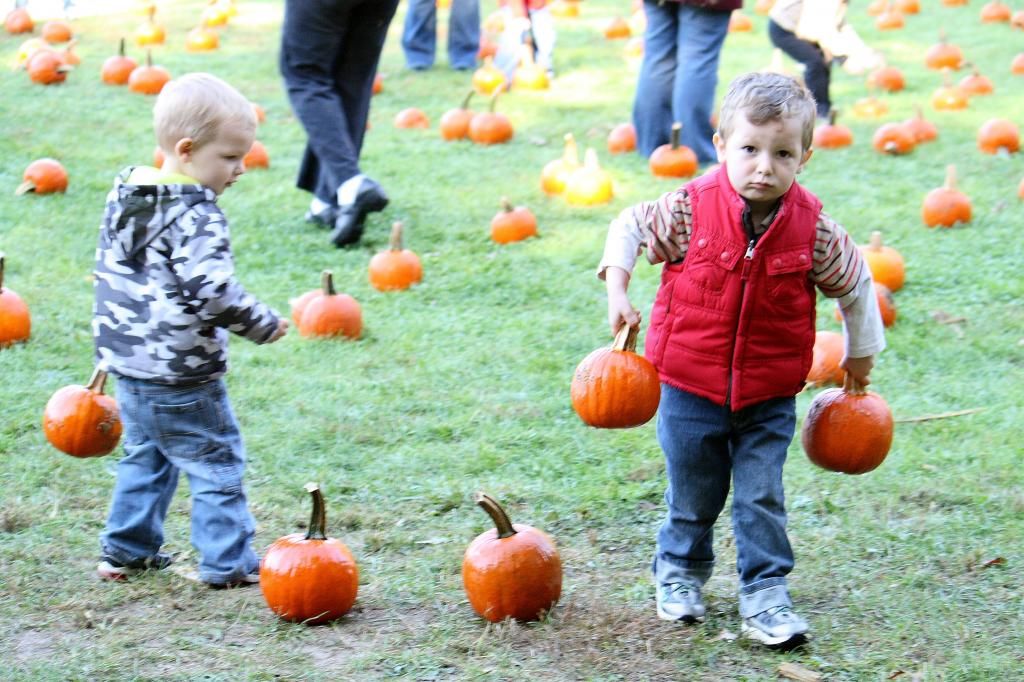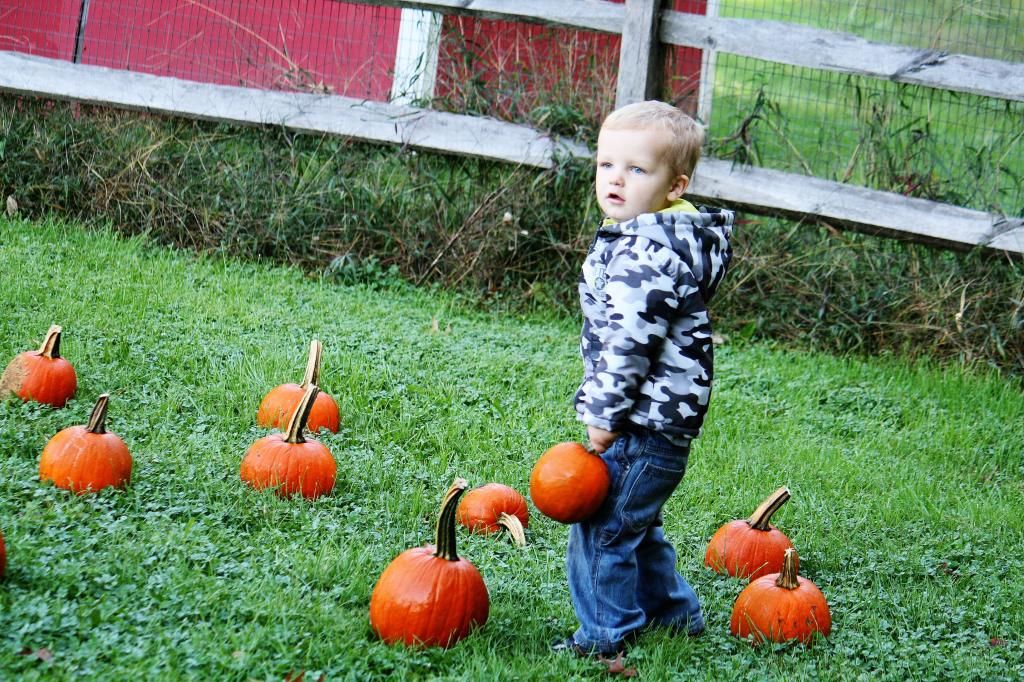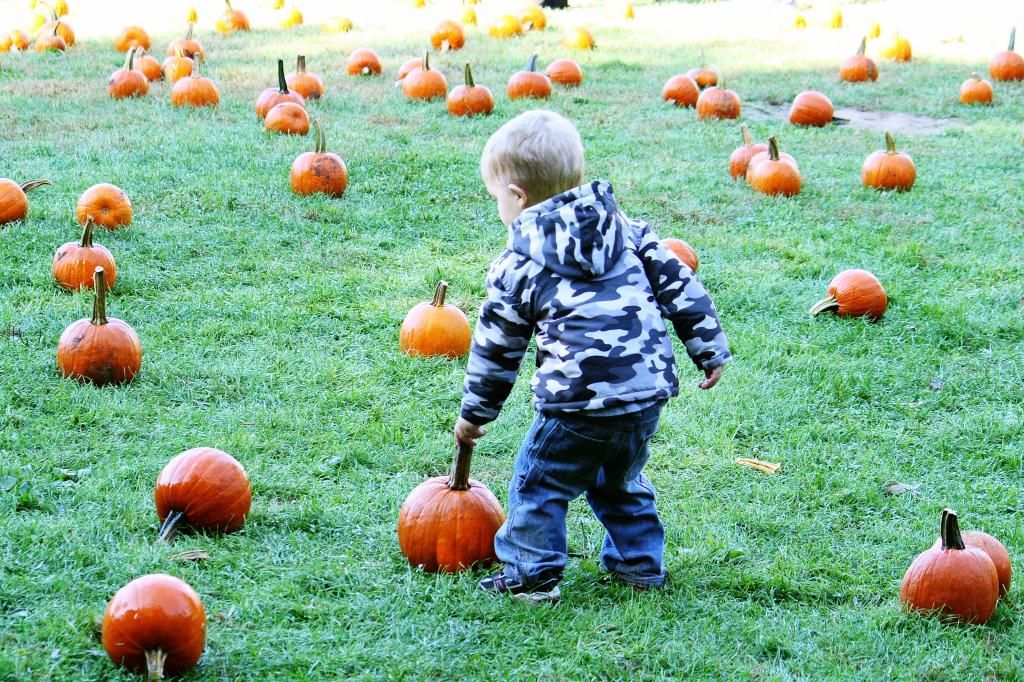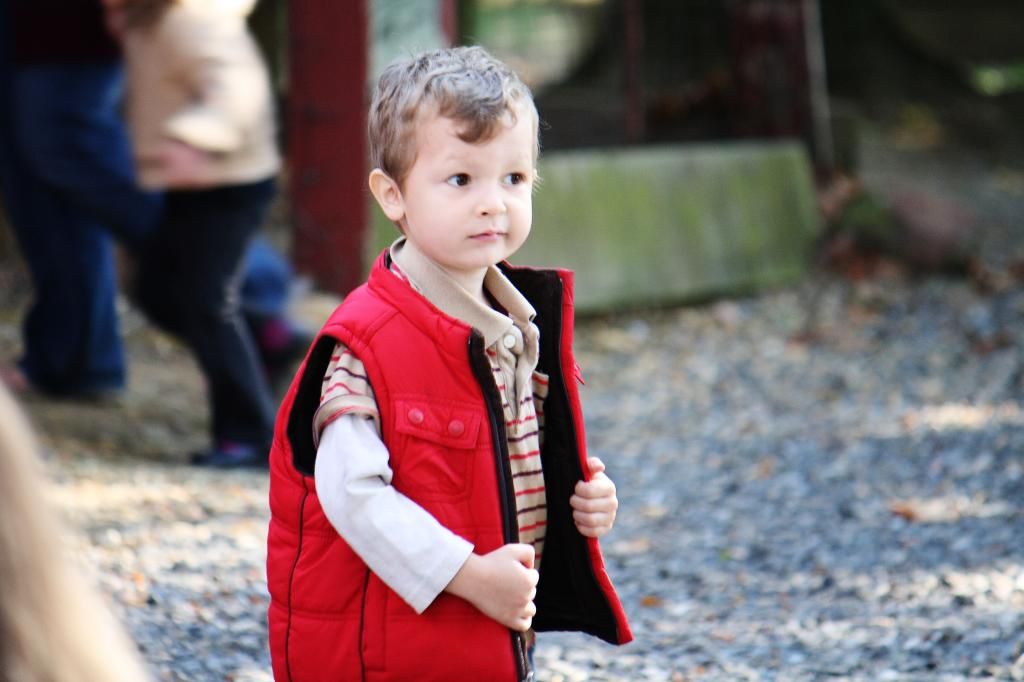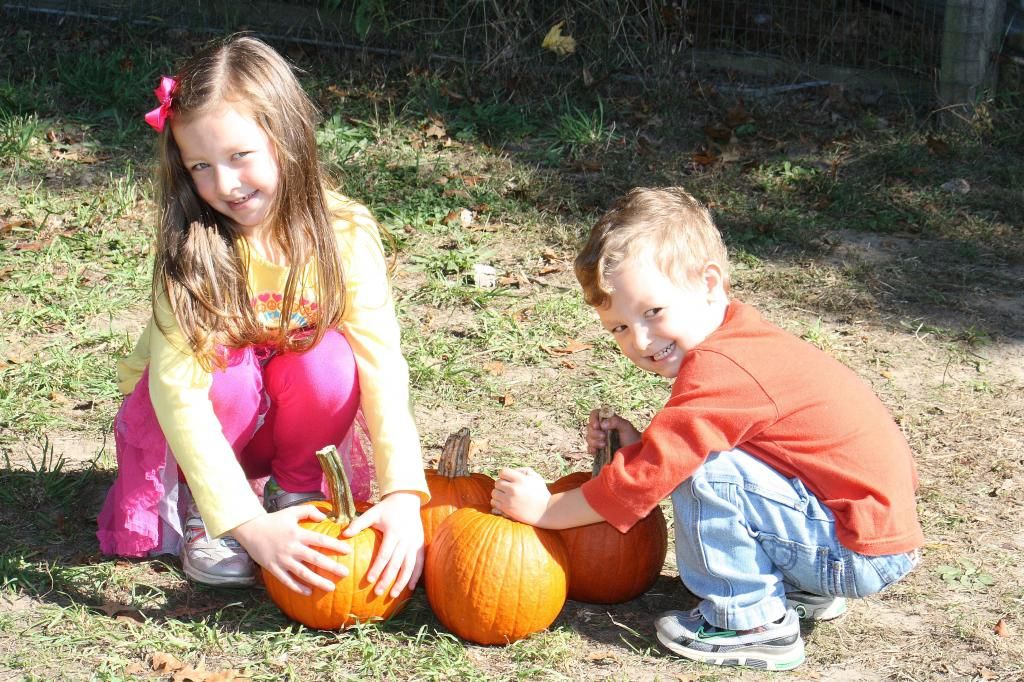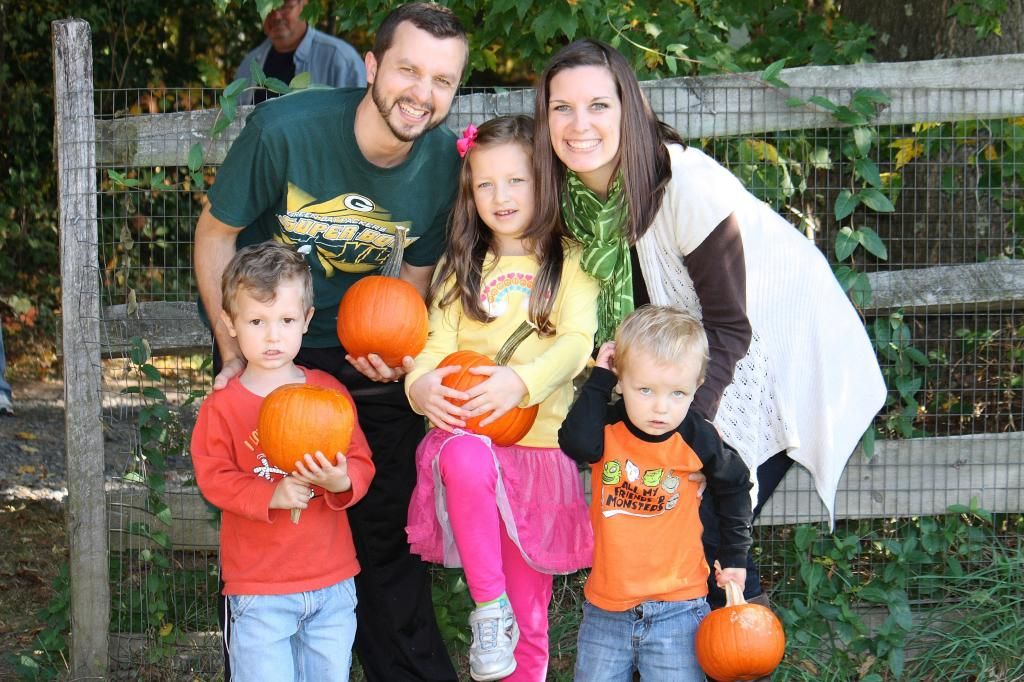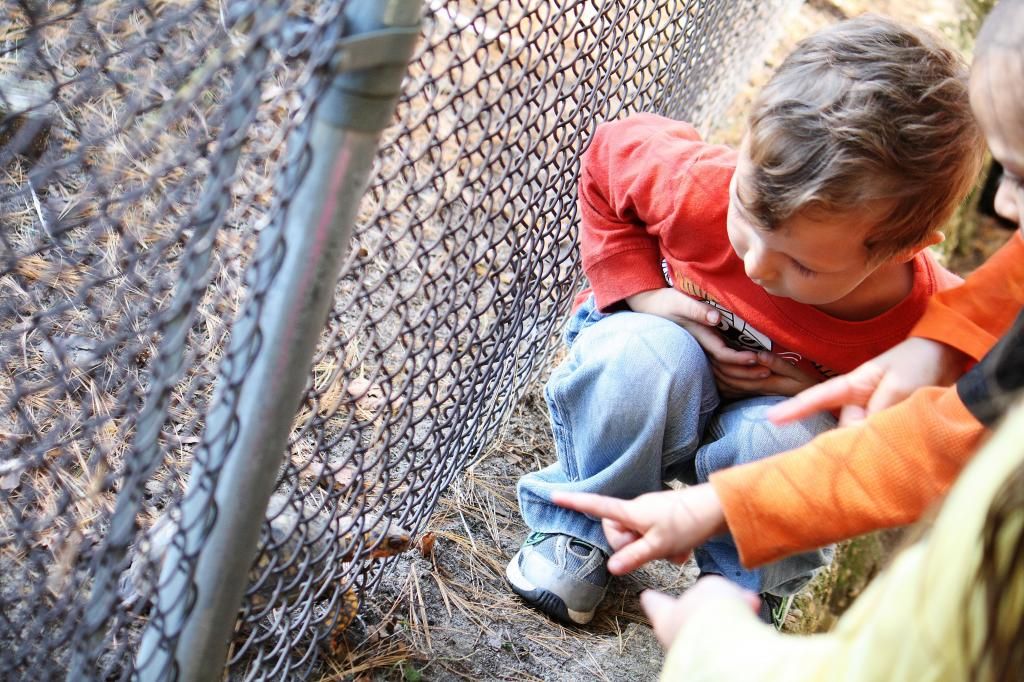 If you look closely at Bella's mouth, you will see that her front tooth is twisted. That thing dangled for a good week before she was ready to finally pull it out. But at last! This past Thursday she braved up and out it came. Yay!