We pulled out of the church parking lot in the early afternoon hours of Sunday, July 21st. There's always a feeling of lightness and excitement during that first half hour of a road trip. We were off and ready for our Wisconsin adventure!
A small glitch surfaced on our second day of travel. One of our back tires went flat. Thankfully we discovered it before anything serious happened; but four tires later (there was a sale), four hours later (between trying to repair the tire, putting on the spare tire, driving slowly, and finally just stopping to buy new tires), and four hundred dollars later, we finally arrived in Verona around 10pm.
As always, the cousins were elated to see each other.
Don't they all play so nicely? This was actually probably the calmest that this house was the whole week.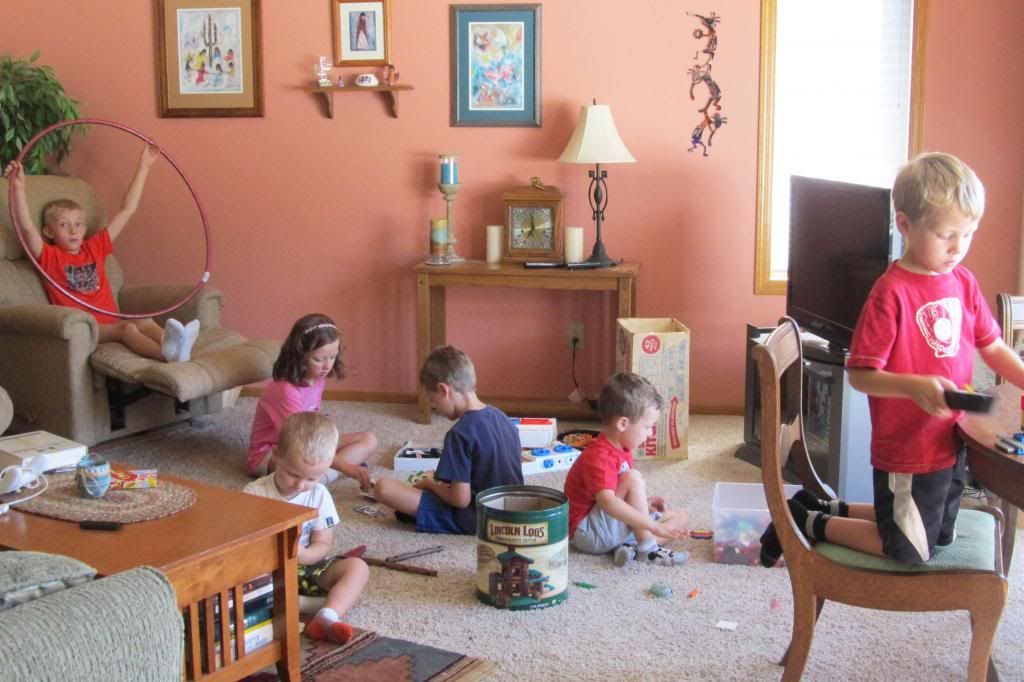 We visited the neighborhood park a few times for some playground fun and a little family softball game.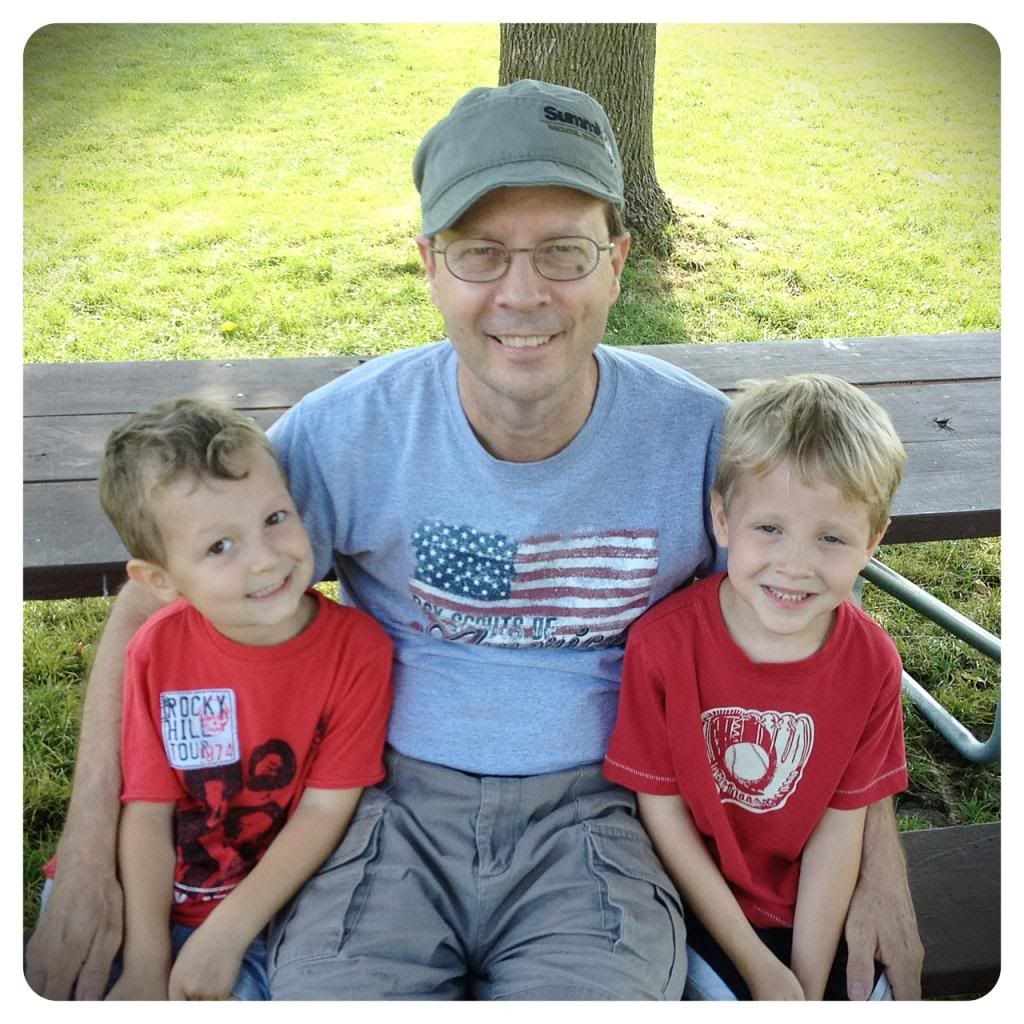 Ice cream was eaten.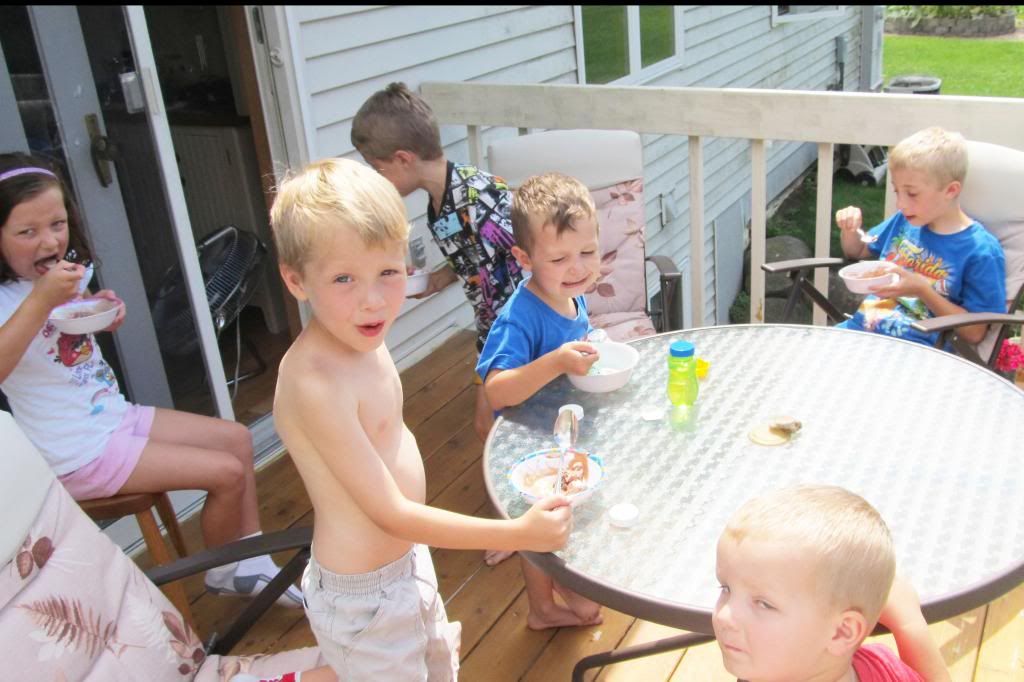 We met up with my friend Jenn and her daughter Payton at Lake Ripley in Cambridge. Beautiful day for the lake.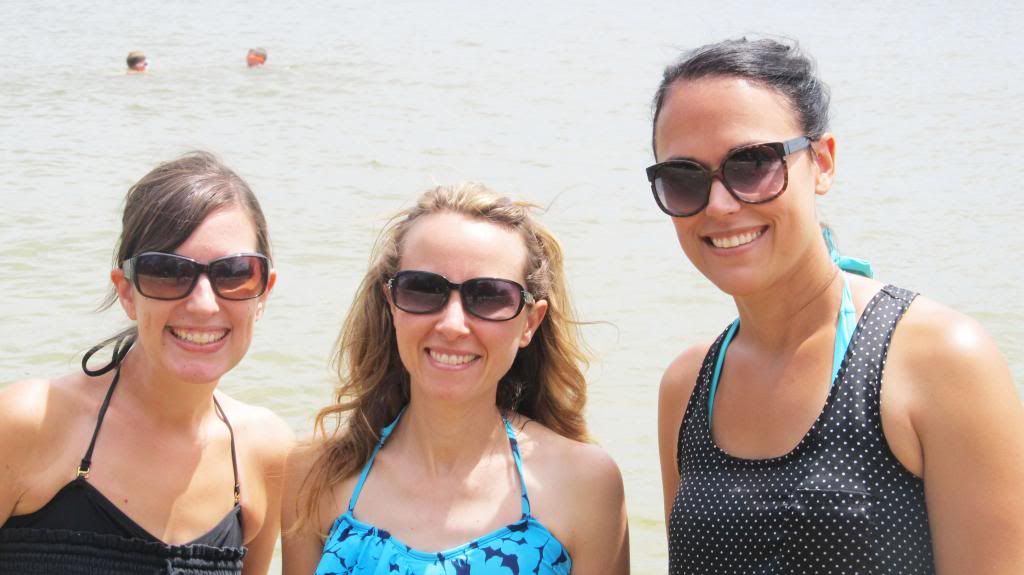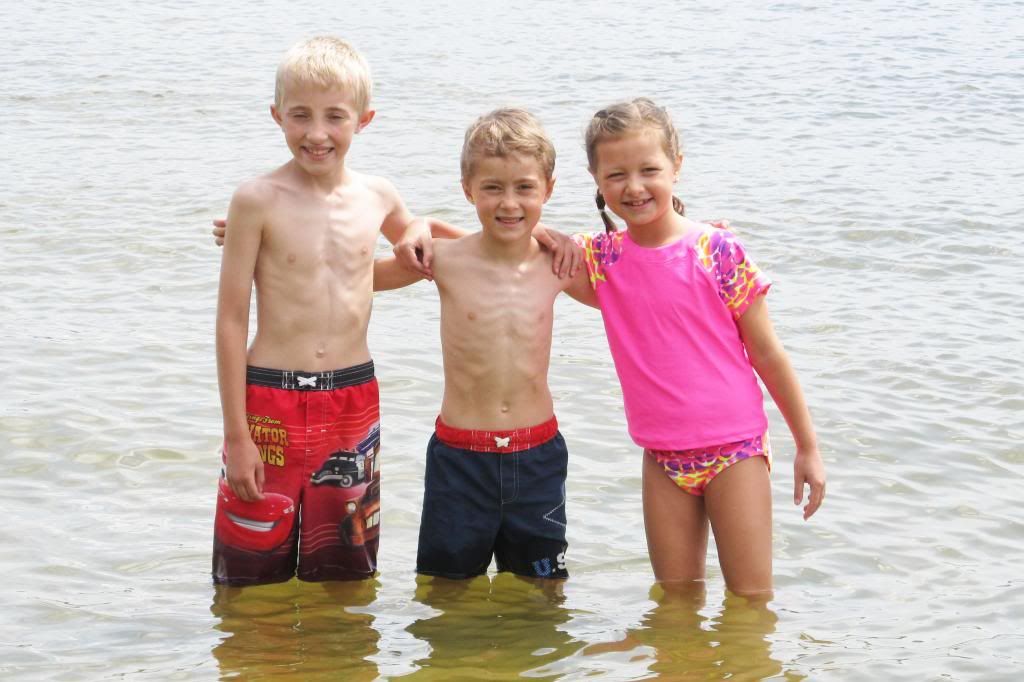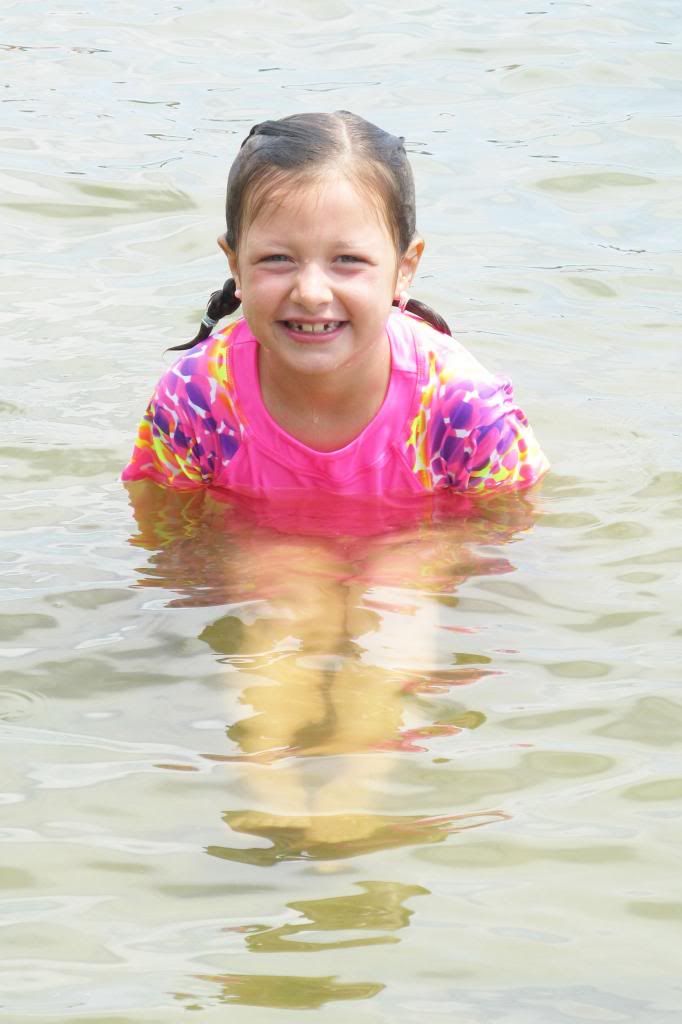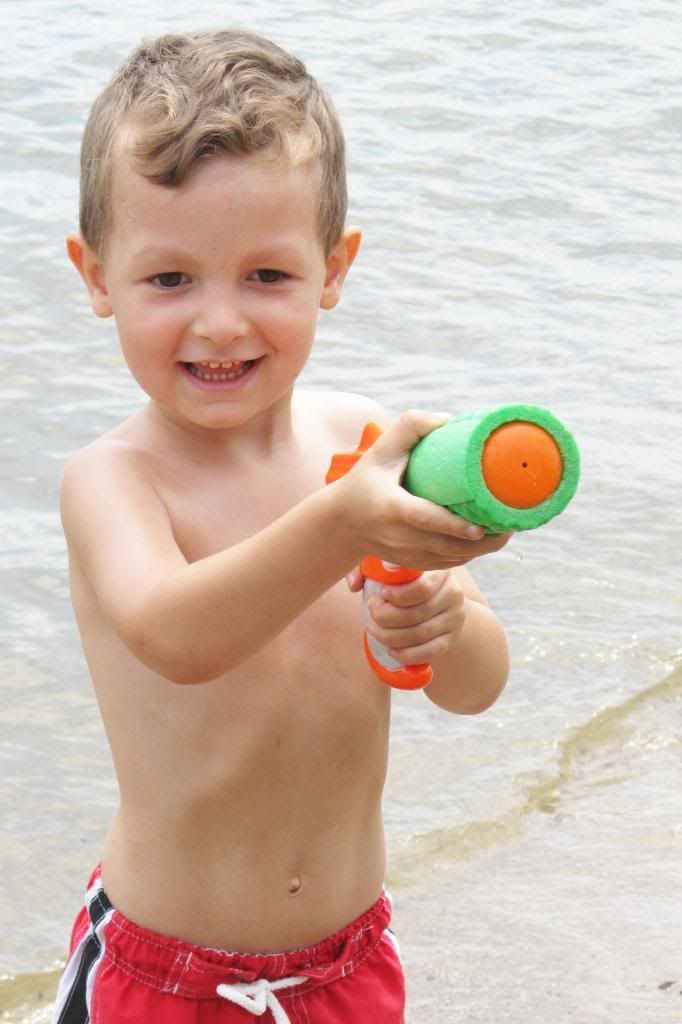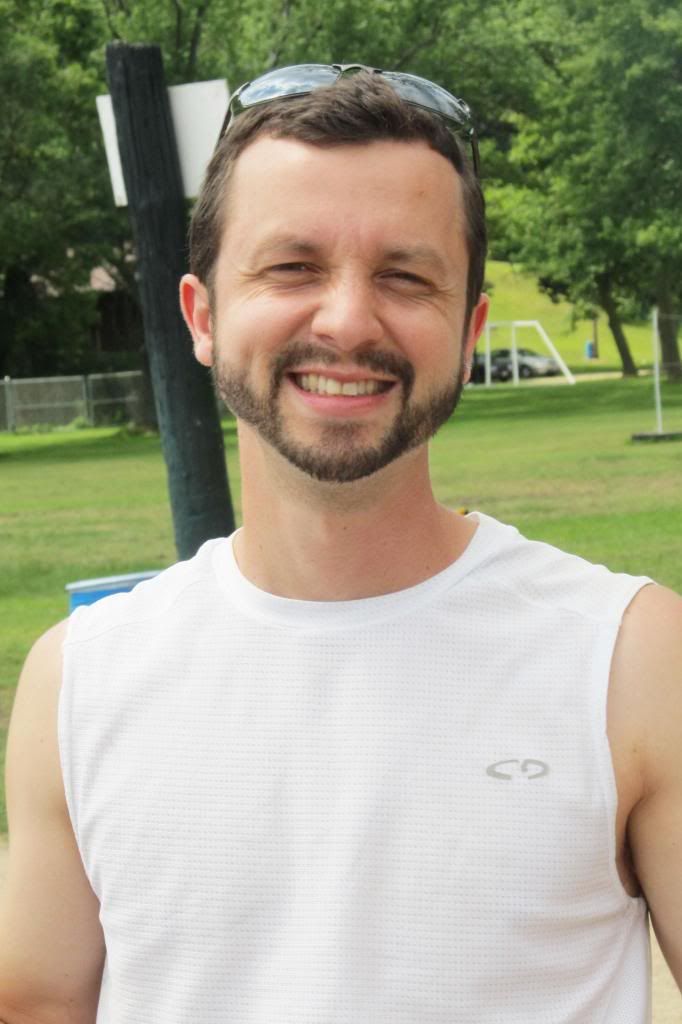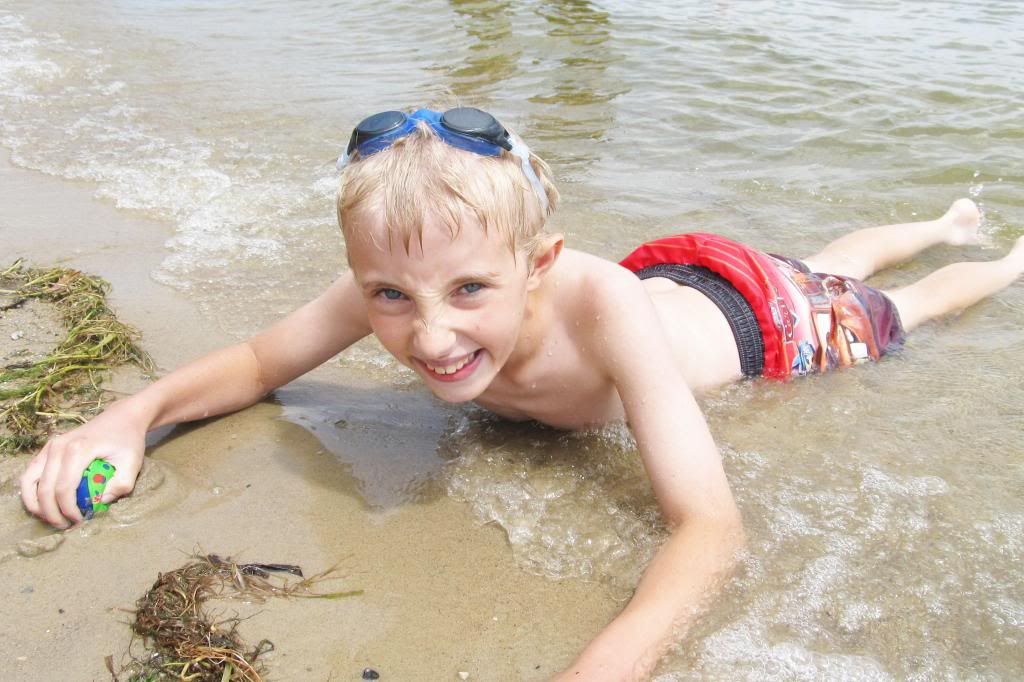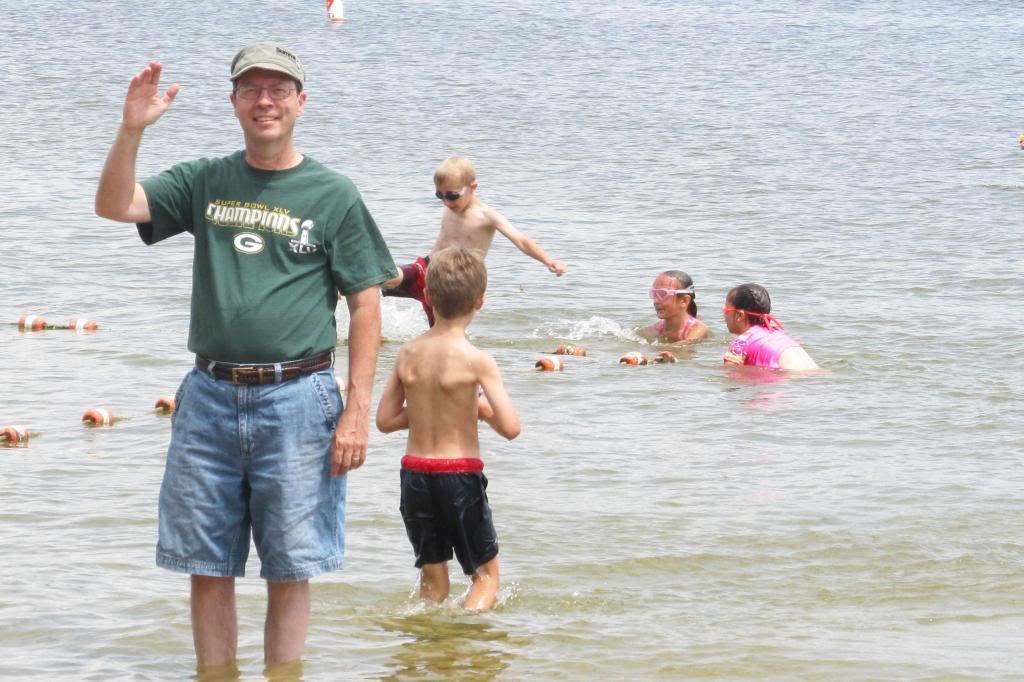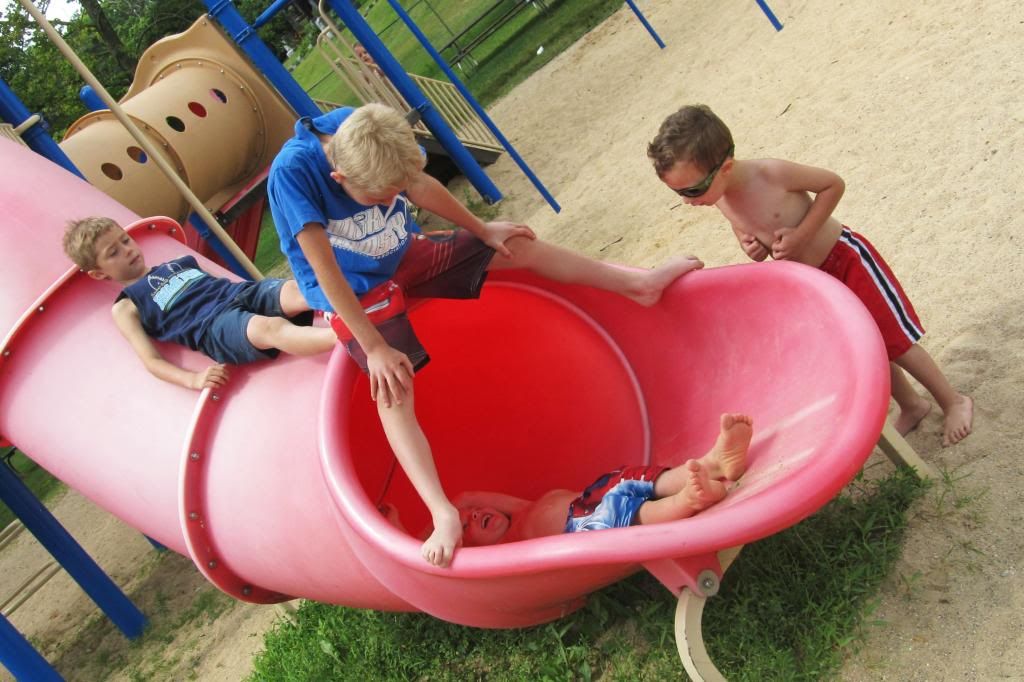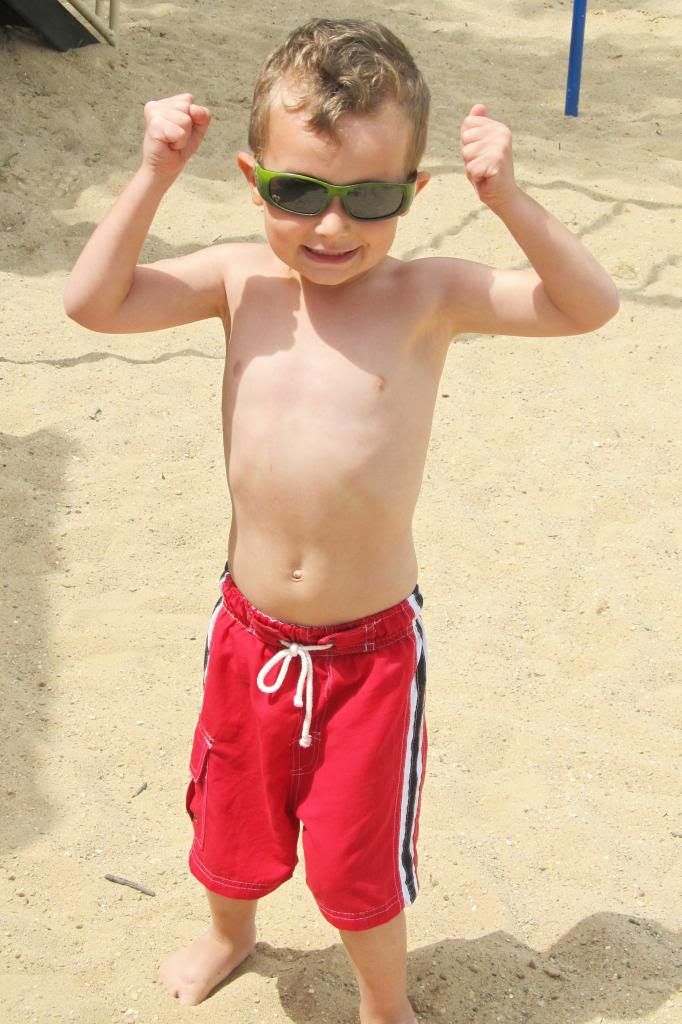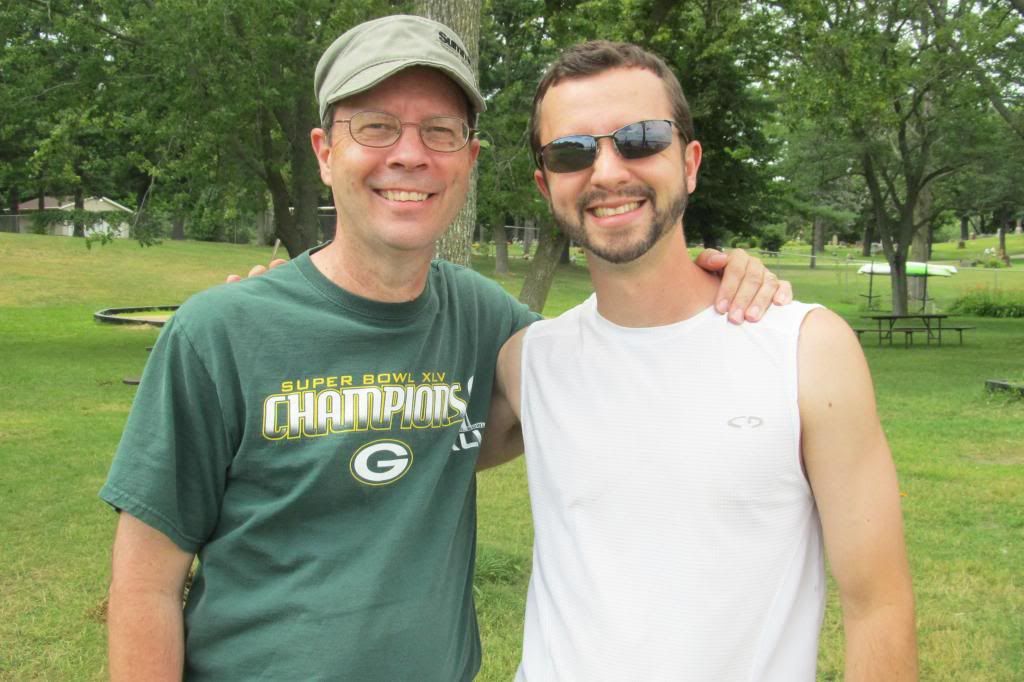 More swimming at Uncle Tom and Aunt Debbie's pool!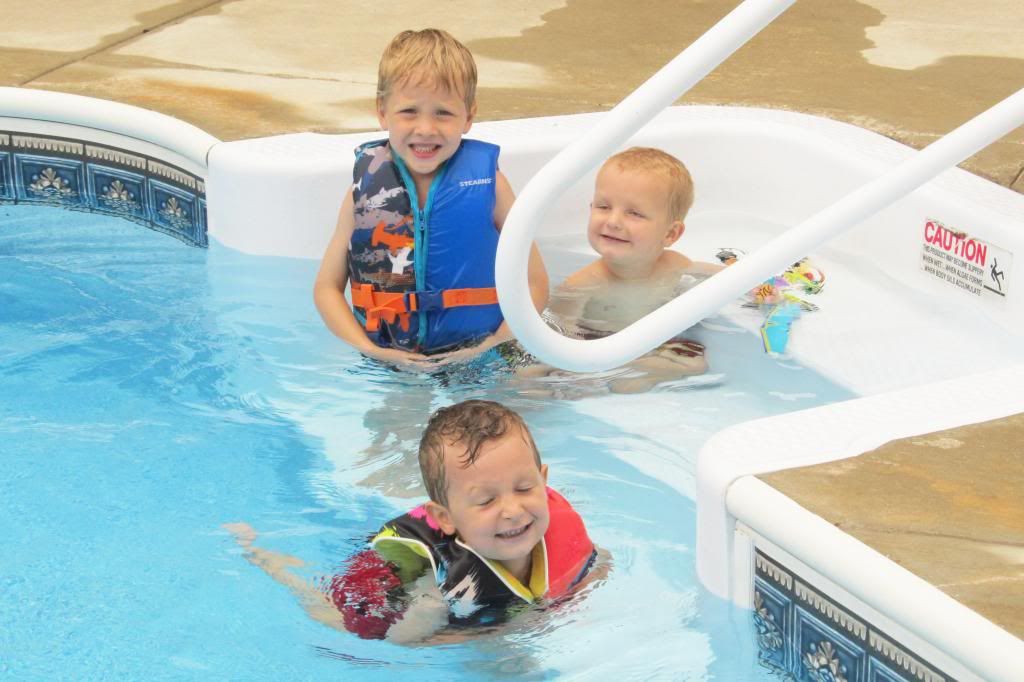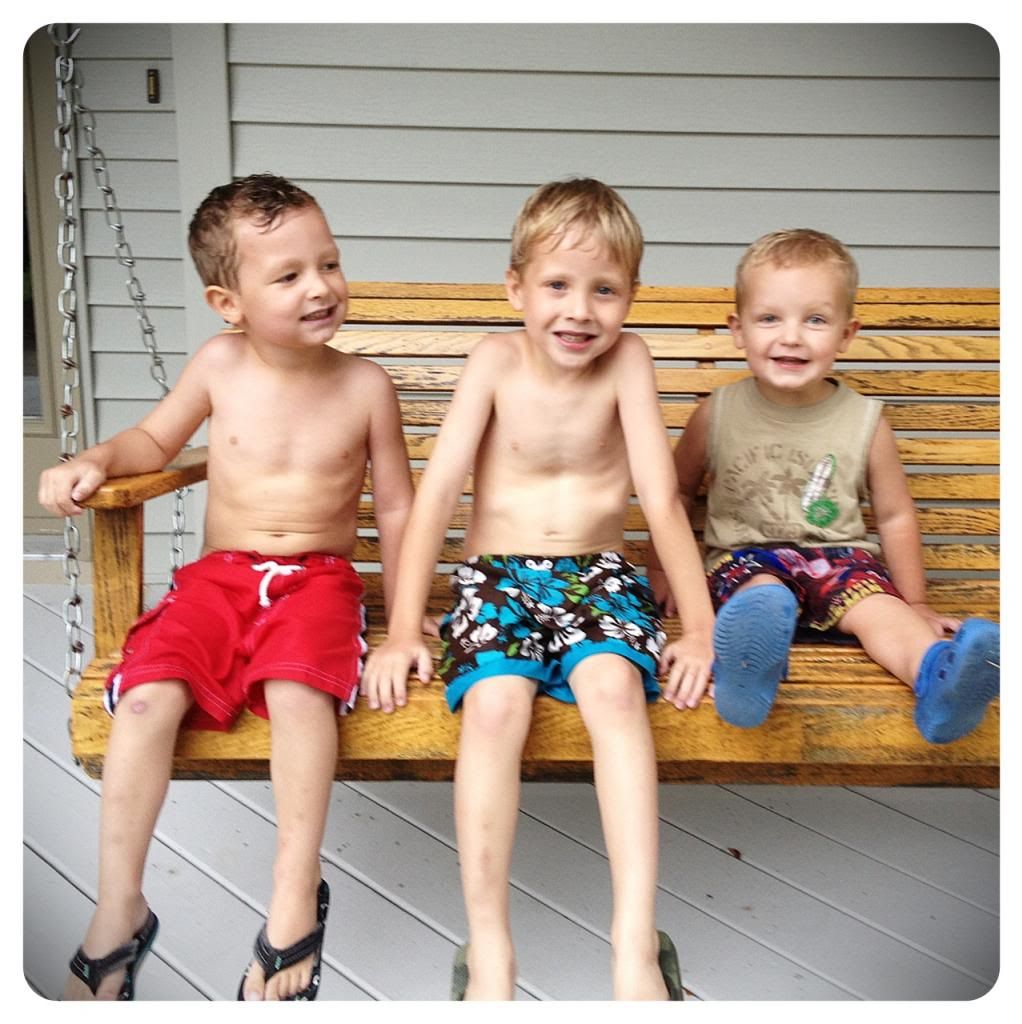 We toured the
Epic
facility. Andy's parents' next door neighbor works there. Looks like an awesome place to work!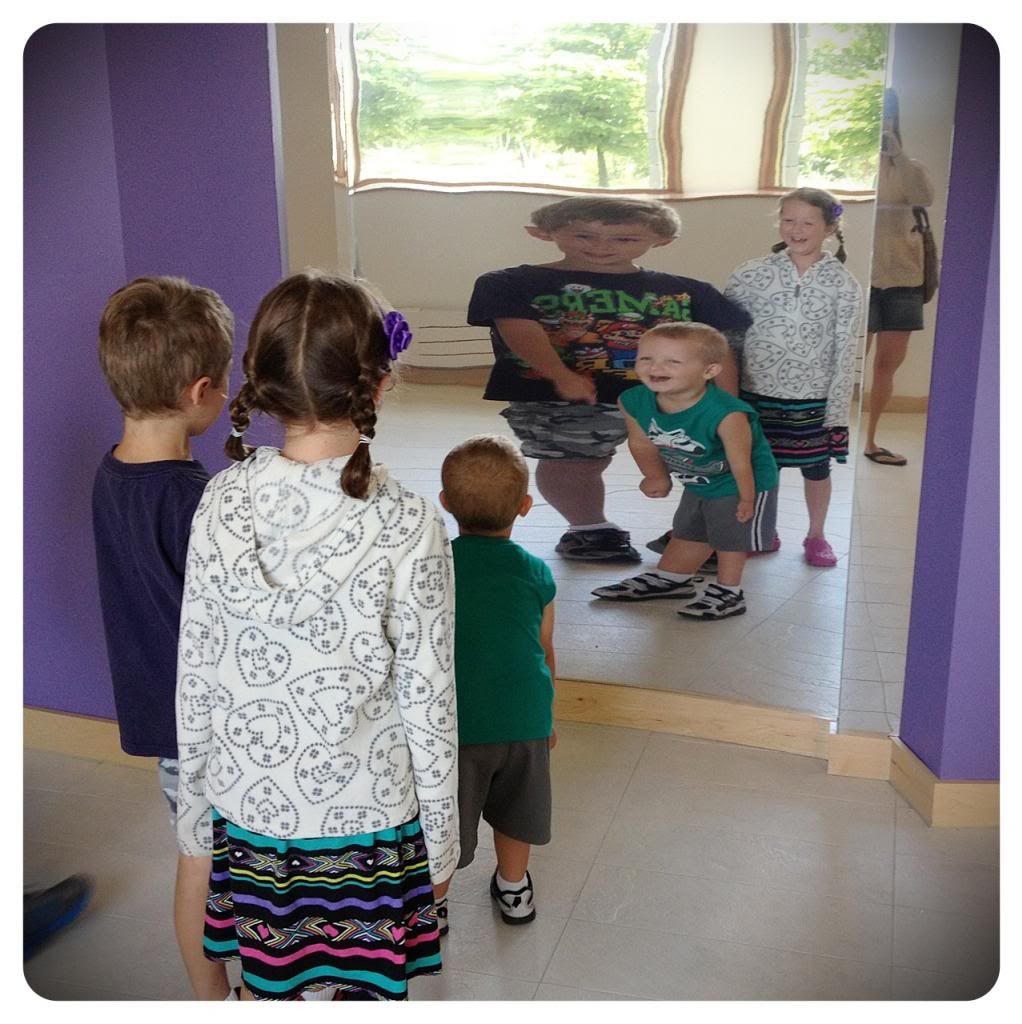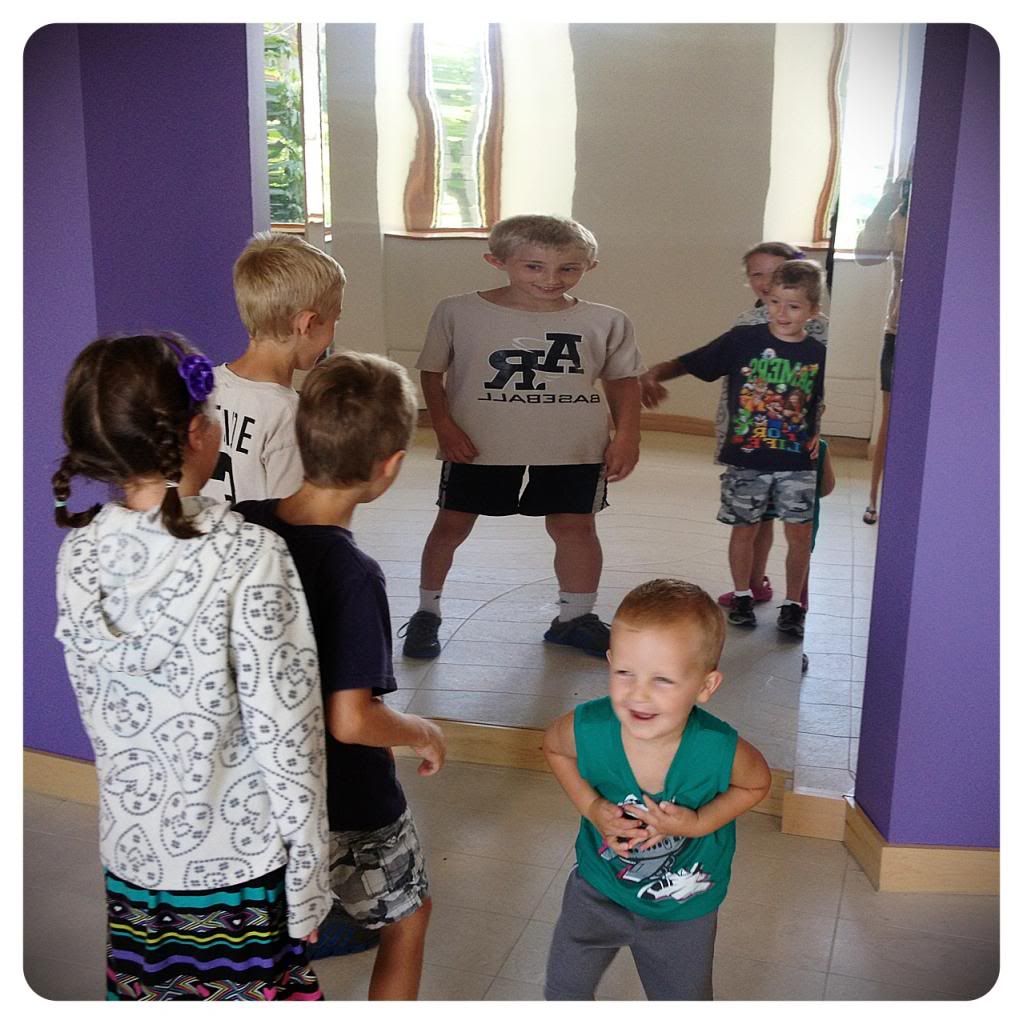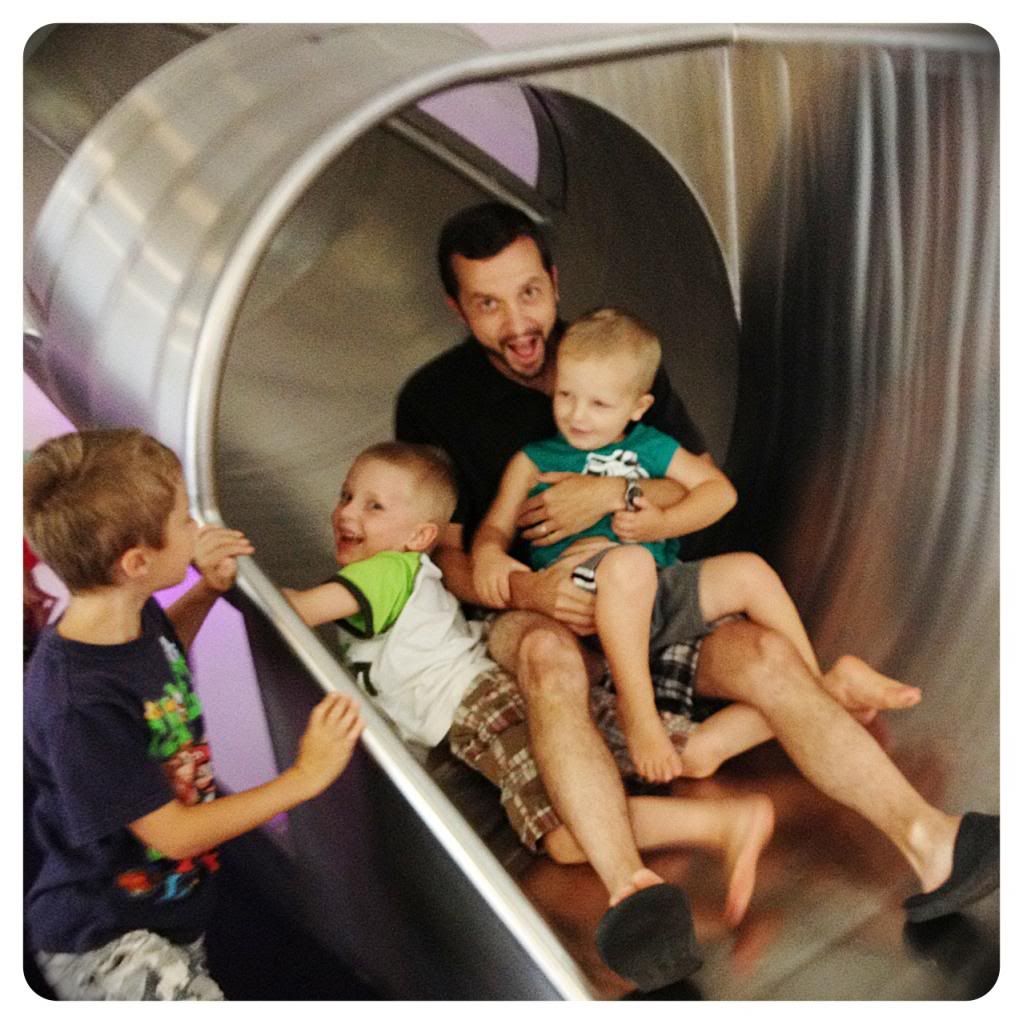 And then the weather turned chilly. And it stayed chilly for days! I think I heard that a record was even broken for coldest July. This was a problem for me since I only packed one pair of pants and one sweatshirt.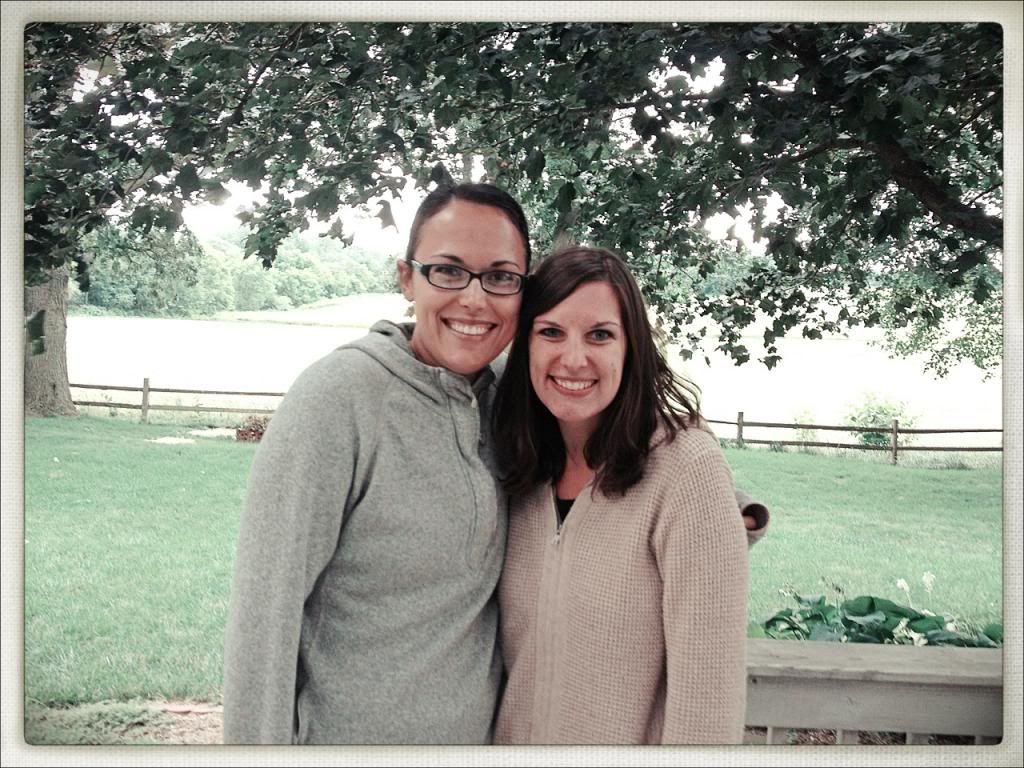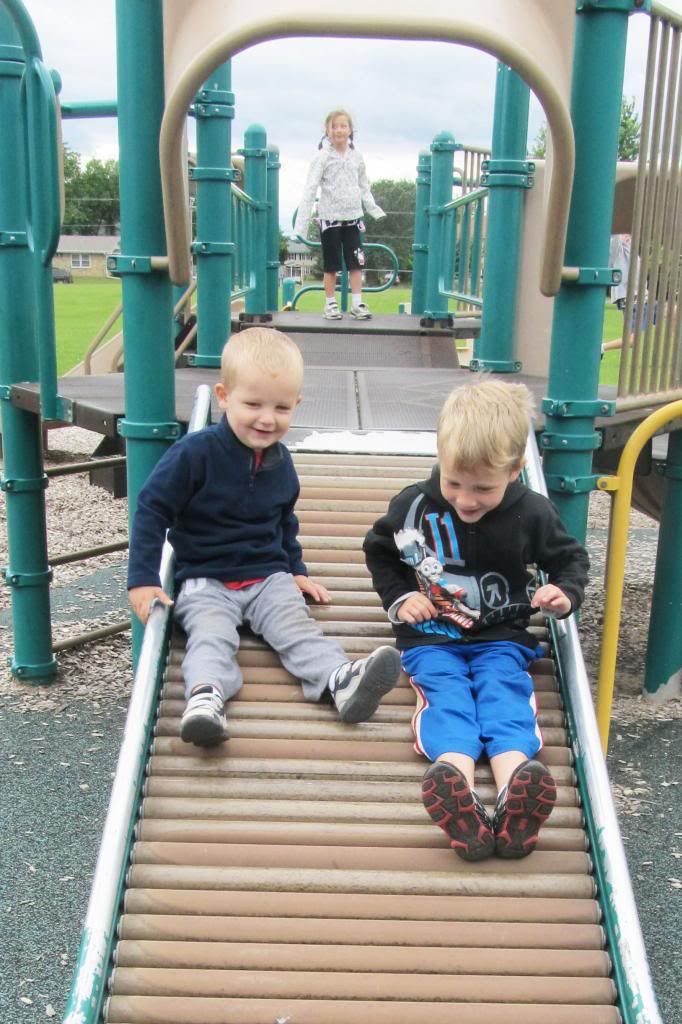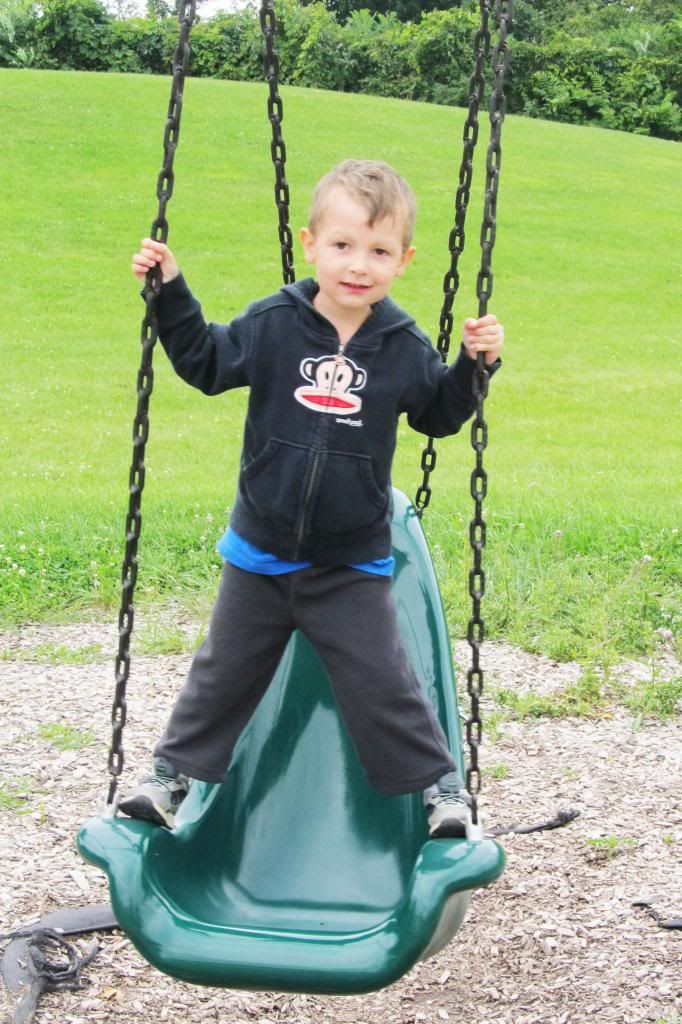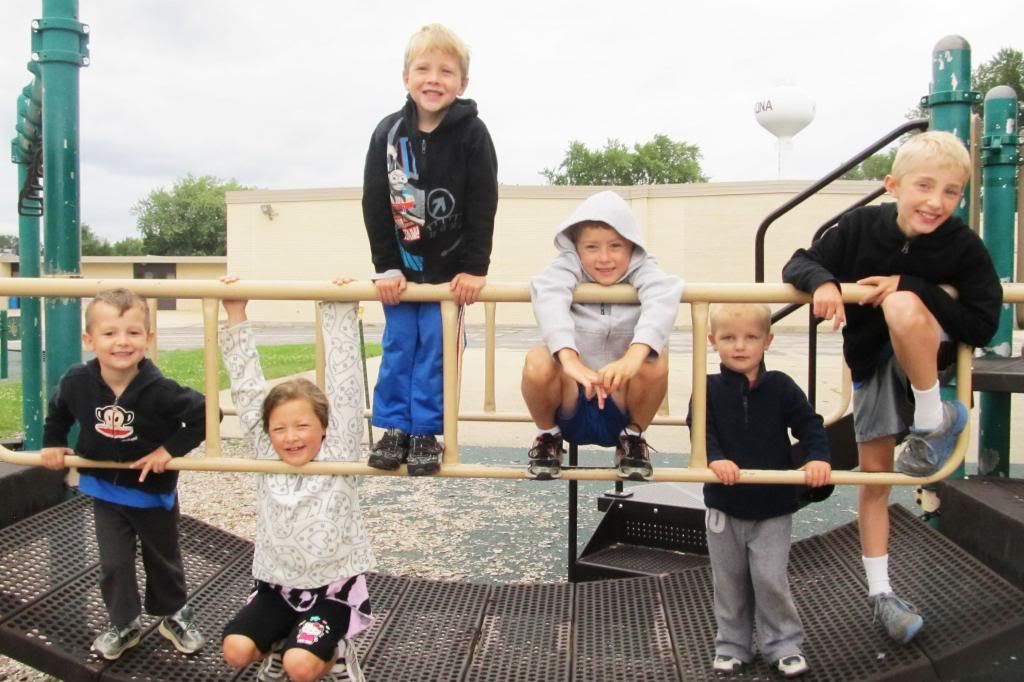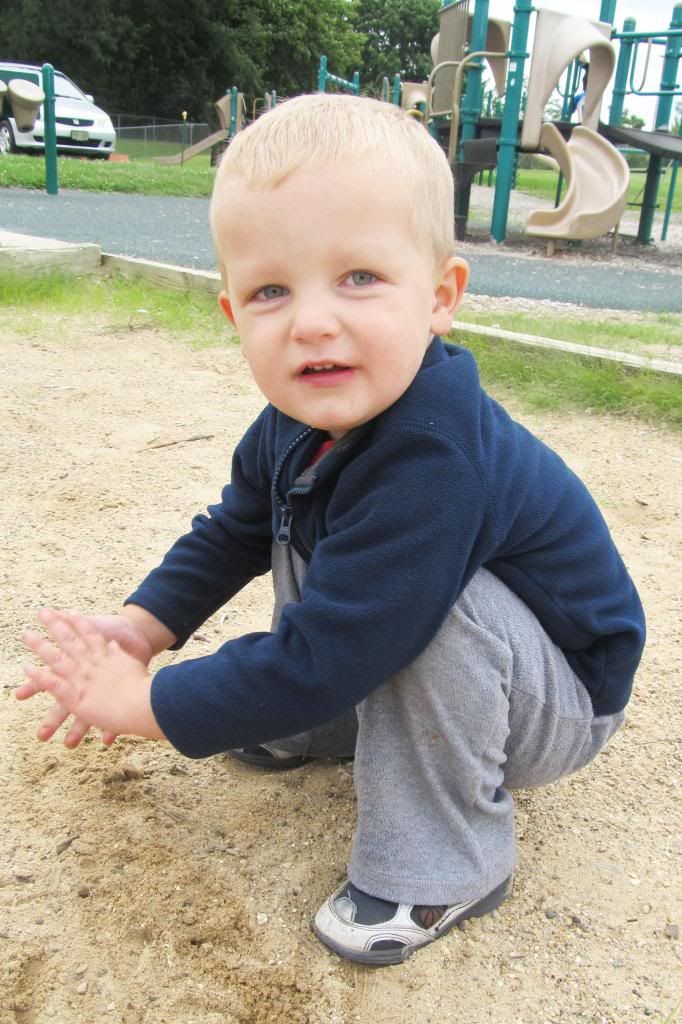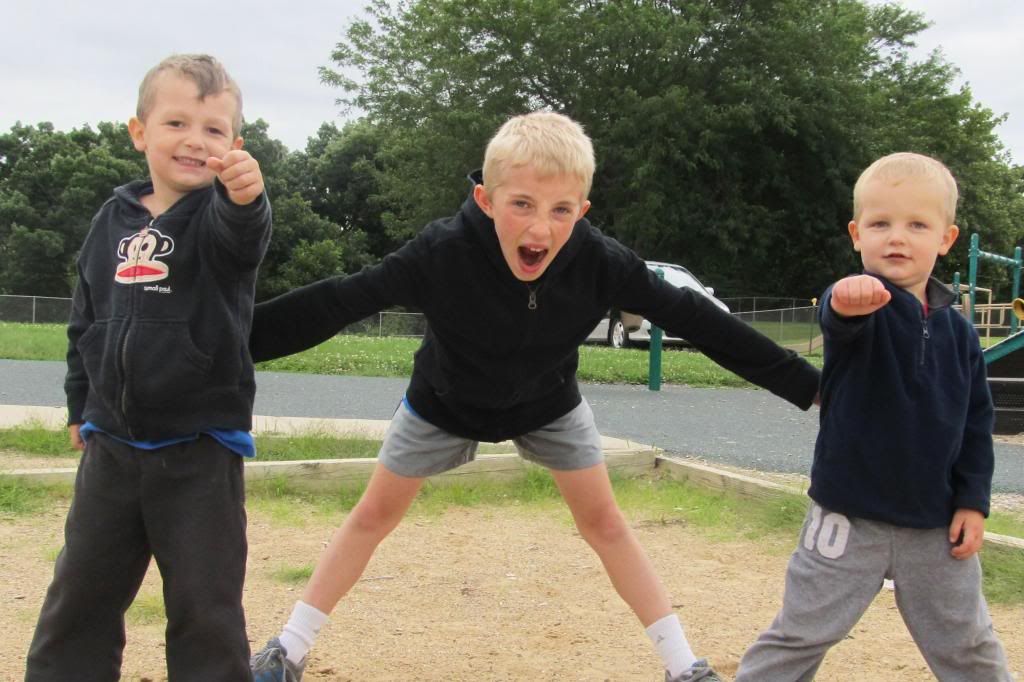 Before we knew it, the time came to say goodbye to Verona.
Stay tuned: Part two - Kenosha.